Infiniti Q70 Ready to Take ON BMW 7-Series and Mercedes-Benz S-Class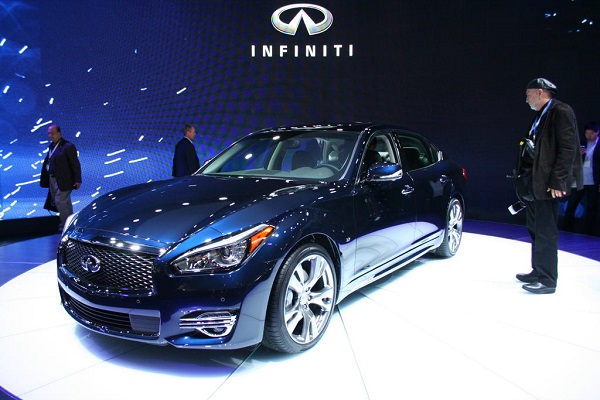 The Infiniti Q70 was revealed at this year's New York Auto Show and Infiniti's newest car is ready to do battle with the BMW 7-Series and Mercedes-Benz S-Class for shout outs in rap songs. The largest Infiniti Car (still absolutely dwarfed by the QX56 and the upcoming QX80) rounds out Infiniti's lineup with a flagship luxury cruiser.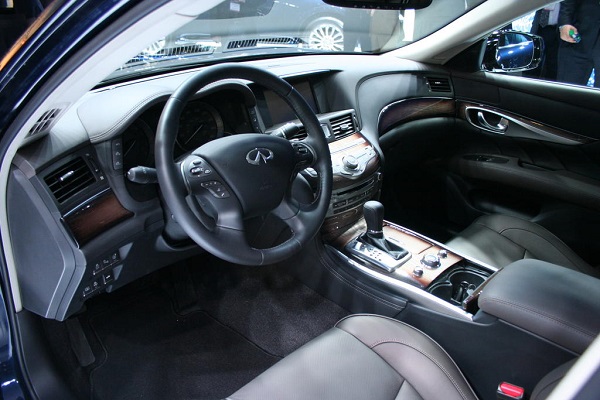 The 2014 Infiniti Q70 will be available with two body styles, the Q70 and Q70L, a long wheelbase version with extra rear seat room for those who do not drive, but are driven. The 2015 Q70 will also have the choice between a 330-hp V6 engine or a 416-hp V8. Infiniti hasn't released a full options list, so we don't know what will set the Q70 apart from the competition yet.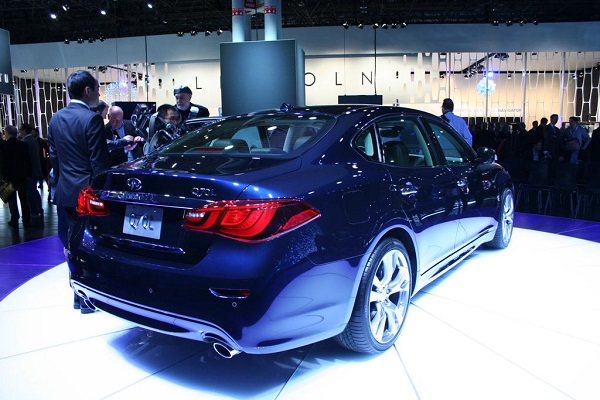 Source: The Truth About Cars.