Rob Dyrdek is Getting Rid Of His Ferrari 458 Italia. What Should He Replace It With?
Rob Dyrdek has turned his pro skating fame into a career making fantasies come true, so a Ferrari 458 Italia is obviously one of the cars he owns. Once you've lived the fantasy of owning a Ferrari that happens to be one of the fastest cars in the world, most people would be satisfied and hold onto that Ferrari as long as they could. Rob Dyrdek isn't most people though, so he said goodbye to his 458 Italia with this Instagram photo.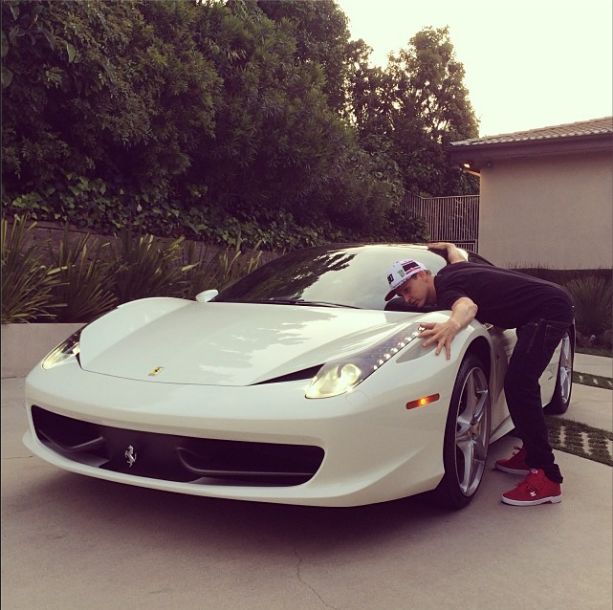 What do you think Rob Dyrdek's next car should be? A Lamborghini Huracan would be a good replacement for the Ferrari. He could go the James Bond route and get an Aston Martin like Dwayne Wade, Simon Cowell, Eddie Murphy and Nicolas Cage. Or he could go the flashy let everyone know you have money route and get a Rolls Royce Wraith like Floyd Mayweather, Rick Ross, French Montana and Meek Mill.