2015 Kia Sedona Minivan Debuts at NY Auto Show
The 2015 Kia Sedona has made its debut at the 2014 New York Auto Show. The next generation Kia Sedona will be instantly recognizable (something previous generations haven't) thanks to the corporate grill you'll recognize from the Optima.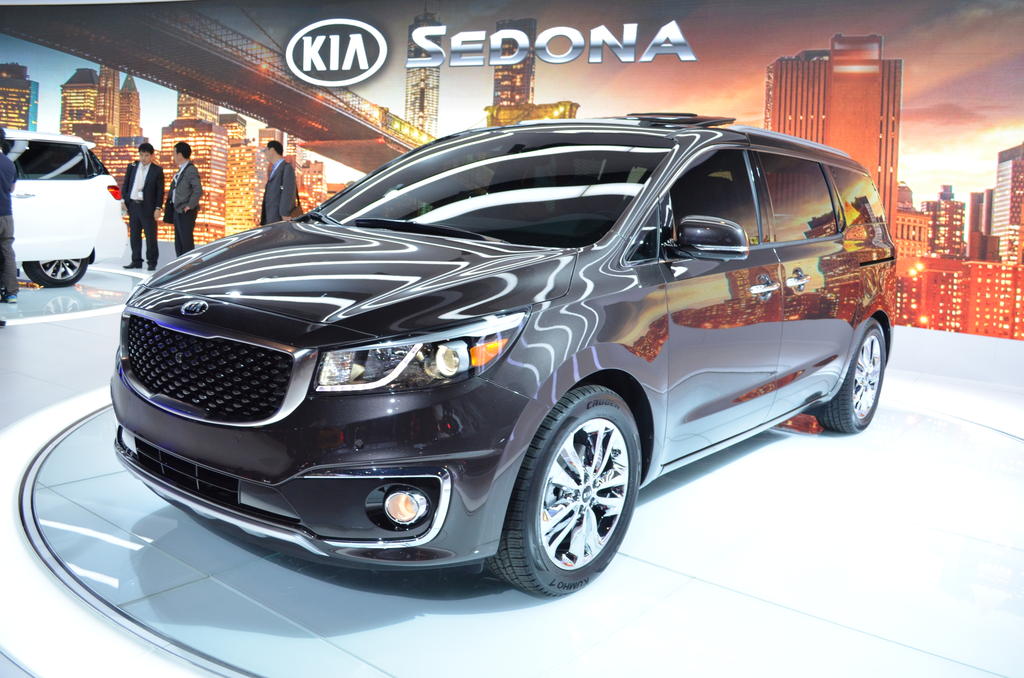 In addition to the more unique front end, the 2015 Kia Sedona will get seating for eight with Slide-n-Stow seating that can be configured for cargo or passenger room. Kia hasn't announced much about the new Sedona, but the company is proud of the minivan's leg room, touting that it has 43.1-inches in the front row, 41.1 in the second row and 34.8-inches in the third row.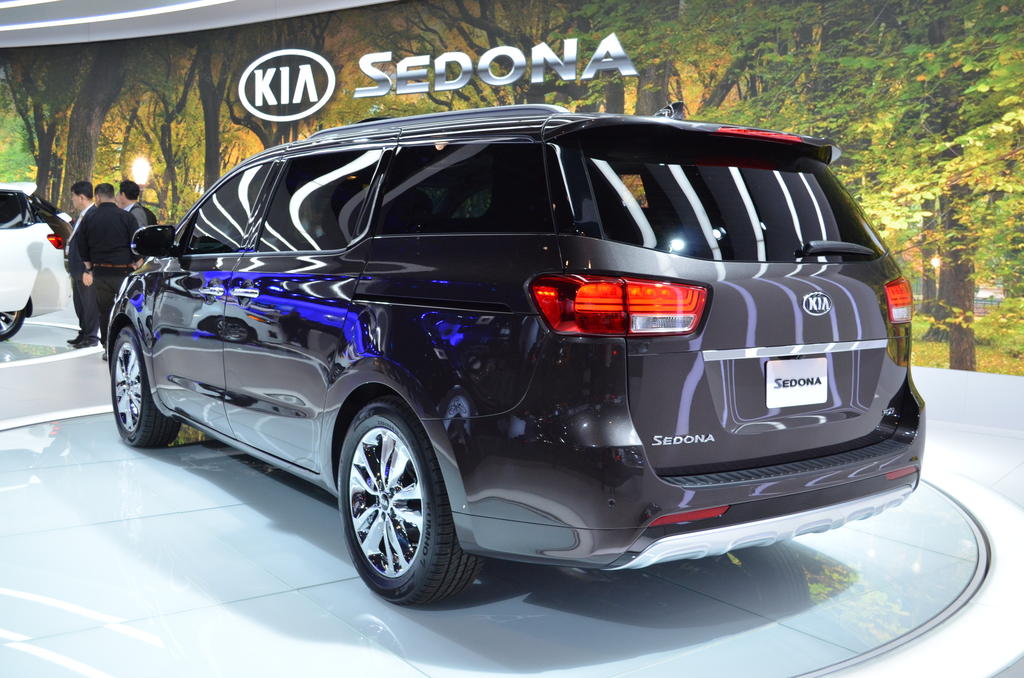 The 2015 Kia Sedona will be powered by a 3.3-liter V6 engine with 276-horsepower and 248 lb-ft of torque. The 2015 Sedona will also get an automatic opening tailgate and surround-view video, according to The Truth About Cars.
Images via The Truth About Cars.