Simon Cowell Has A Dream Garage – Bugatti, Maserati, Ferrari, Bentley and More
Simon Cowell is famous for hit brutal responses when dealing with hopeful pop stars, but he's also the owner of one of the most impressive car collections of any celebrity.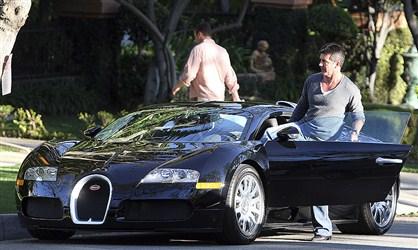 The crown jewel of Cowell's collection is a Bugatti Veyron. The Veyron is the fastest car on the planet with a top speed of 253-mph (or 267-mph for Super Sport models) and has a starting price of over $1 million. That price gets you a whole company of electronic assists that allow the car to travel (relatively) safely at speeds of over 250-miles per hour.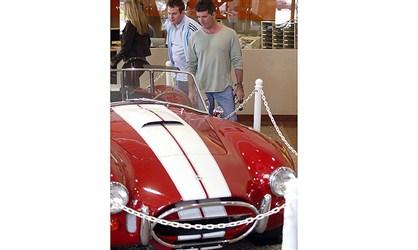 The sports car antithesis of the Bugatti Veyron's technological superiority, the AC Cobra is a tiny, lightweight chassis and body with a Ford V8 engine stuffed in. Cobras are legendary both for their performance and for the fact that they are nearly impossible to control except by very talented drivers.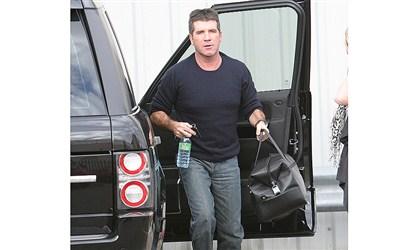 When comfort is more important than speed, Simon Cowell drives a Range Rover Autobiography edition, which starts at $135,000 but is still one of the less expensive cars in Cowell's garage.
Simon Cowell also has Ferrari F430, and has a had at least three Aston Martin DB7s in the past, as well as a Mercedes SL55 AMG, a Ferrari California, a Bentley Azure, a Rolls-Royce Phantom, a Rolls-Royce Silver Cloud, an Audi R8, a Lamborghini Gallardo, an Audi A8, a Porsche 911, a Bentley Continental GT, an Aston Martin DB9 Volante and a Jaguar E-Type, according to Therichest.com.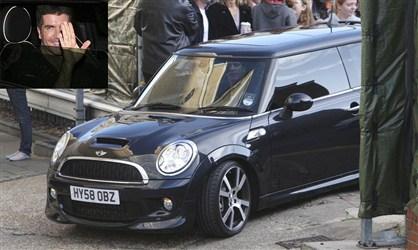 One of these things is not like the other ones. I suppose even Simon Cowell has to acknowledge that a giant car like a Rolls Royce isn't terribly practical on London's congested streets, or maybe he had an extra spot in his garage and wanted a car he could actually drive somewhere at full throttle, so he also owns a Mini Cooper S.
Images via Therichest.com.