Dale Earnhardt Jr.'s Chevy Camaro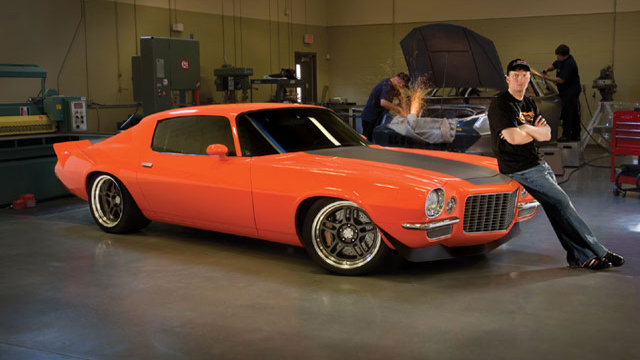 Dale Earnhardt Jr. drives Chevy cars both on and off the track. Earnhardt drives a NASCAR car in the Sprint Cup Championship built to look like a new Chevy SS, and a 1970s Chevy Camaro when he's driving for pleasure.
I'm not a huge Camaro buff, so I can't tell exactly what year this Camaro is. Since the car has obviously been modified, it probably has styling cues from more than one year so you'll have to ask Dale himself to figure out what year it actually is.
Dale Earnhardt's Camaro has some nice looking restomod customizations, including a big rear spoiler, nice split five spoke wheels and drilled brake rotors that definitely stop the car better than the factory brakes did 40 years ago. Some restomod cars can actually perform as well as the new Chevy Camaro, but which would you rather drive?
Image via Celebrity Cars Blog.