Eddie Murphy's Beautiful Young Girlfriend and Beautiful Cars
For some reason people are impressed that Eddie Murphy, famous comedian and movie star, immensely wealthy and incredibly charismatic man, has managed to date a woman who is much younger than him. Eddie Murphy is dating Paige Butcher, an Australian model. Butcher is 33 and Murphy is 51, so he's got 18 years on her.
Eddie Murphy has a pretty awesome collection of cars. Sure he has the very-rich-guy-showing-off Rolls Royce, but he also has a Mercedes SLS and an Aston Martin DBS.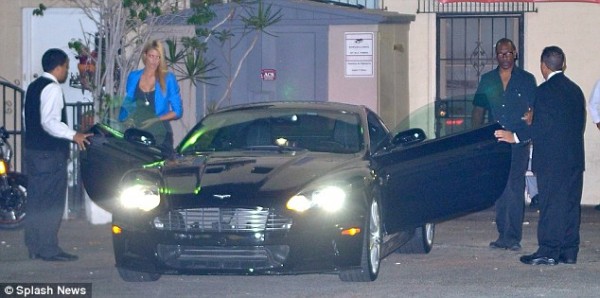 Eddie Murphy was spotted recently with Paige Butcher in his Aston Martin. I'm not 100% sure but it looks like Murphy is driving an Aston Martin DBS, which is the car James Bond drives in Casino Royale and Quantum of Solace. The DBS has a 510-horsepower 6.0-liter V12 engine, does 0-62-mph in 4.3 seconds and has a top speed of 190-mph.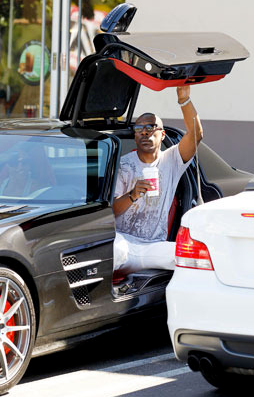 Just like his Aston, Eddie Murphy's Mercedes-Benz SLS AMG is great looking. It has a red leather interior, which is always awesome looking, and even more so when the car is black (though the best combo is light blue and red interior, someday I'll have an E46 M3 with that color combo).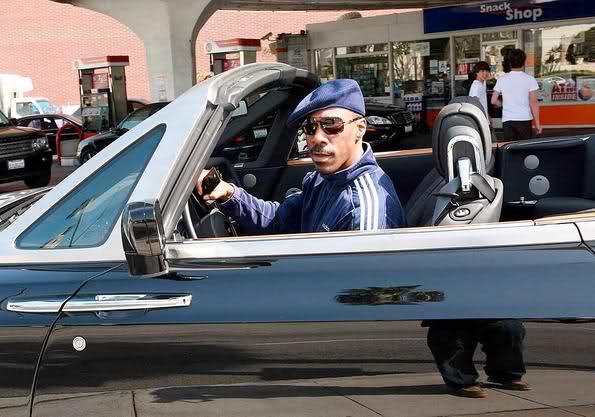 Even Eddie Murphy's Rolls Royce, that most garish of automotive overindulgences, isn't bad looking. It's a convertible, which gives it some points, since you're obviously driving that car to be seen in it and you don't want a pesky roof getting in anyone's way.
Images via Celebrity Cars Blog.