Dwayne Wade Upgrades His Driveway with New Aston Martin Vanquish and Audi R8
Dwayne Wade has an impressive car collection, and it just got even better. D Wade just added an Aston Martin Vanquish and an Audi R8 to his driveway, which should class up the joint nicely.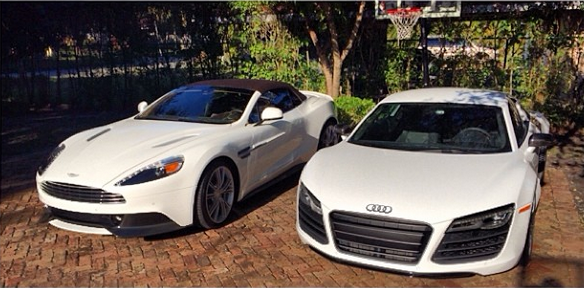 The Aston Martin Vanquish might be the most beautiful car on sale today. With a $275,000 starting price it certainly isn't cheap, but in addition to the gorgeous body, the Vanquish comes with 6.0-liter V12 engine with 565-horsepower.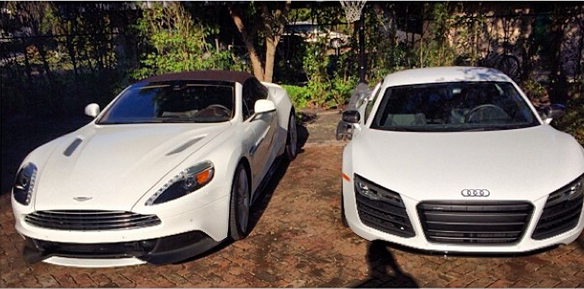 The Audi R8 isn't so bad looking either, and at $114,000 for a 430-hp 4.2-liter V8 model ($150,000 for the V10 with 550-horsepower), it's comparatively frugal.
Dwayne Wade already had a McLaren MP412-C, a Ferrari F12 Berlinetta, which he was comfortable playing basketball around (see mom it's not the end of the world, he does it and his car is worth more than our house!) as well as a blacked out Jeep Wrangler.
Images via Instagram.