T.I.'s Car Collection Is Worth More Than Your House
T.I. has a thing for nice cars. He showed off his driveway on Instagram recently and has about half a million dollars worth of cars to choose from every day (plus whatever else he might own).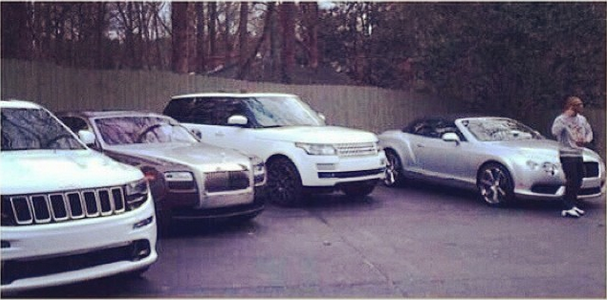 T.I. has a Rolls Royce Ghost, which starts at $250,000 and has a 6.6-liter V12 twin-turbo engine with 563-horsepower. The Rolls Royce is also one of the largest cars you can buy right now at 17 feet, eight inches long and over 5,000 lbs. Even with that much weight to move around, the Rolls Royce Ghost does 0-60-mph in 4.6-seconds.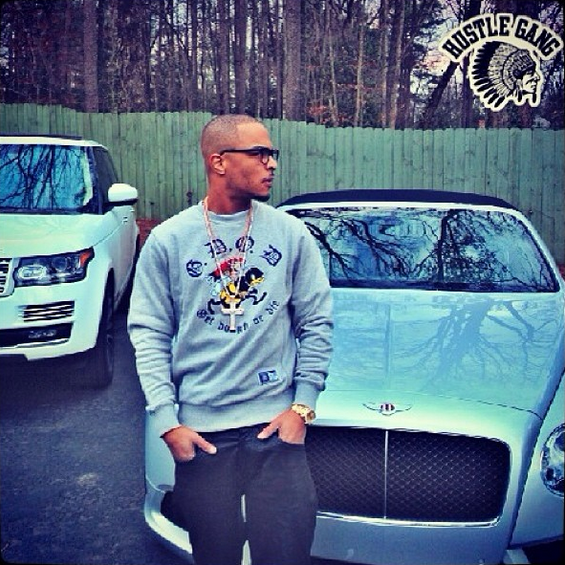 When T.I. wants to feel the wind on his scalp, he can drive his Bentley Continental GTC convertible, another ultra luxury car that starts at about $200,000 for the 500-horesepower, 4.0-liter V8-powered base model or about $300,000 for the Bentley Supersports Convertible ISR with a 631-horsepower 6.0-liter W12 engine.
We've already seen T.I.'s luxury cars before
, but his car game isn't limited to ultra luxury cruisers, he also has a
Range Rover
and a
Jeep Grand Cherokee SRT8
. You'd have to imagine the Grand Cherokee is in his collection because it lets him drive through any neighborhood unnoticed, though the Range Rover is a pretty common car. Maybe T.I. just really loves the 470-hp the Jeep has.