T.I. Drives a Bentley Mulsanne and a Rolls-Royce Ghost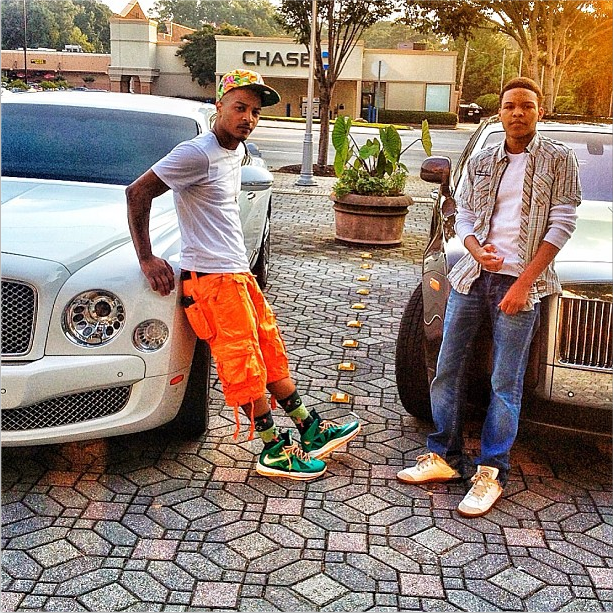 T.I. posted this picture to Instagram of him and his son posing with his Bentley Mulsanne and Rolls-Royce Ghost. T.I.'s son has to be looking forward to his 16th birthday and getting a hand me down car, given that these are the cars in his driveway now.
The Bentley Mulsanne is a $300,000 luxury sedan powered by a twin turbo 6 3/4 liter V8 engine with 505-hp. The Bentley Mulsanne is actually the first Bentley flagship car since 1930 that isn't based on a Rolls Royce design, but instead was completely designed by Bentley.
The Rolls-Royce Ghost starts at $250,000 and is powered by a 6.6-liter twin turbo V12 engine with 563-horsepower.
T.I. is one of the few people in the world who can honestly compare and contrast the Bentley with the Rolls-Royce it probably would have been related to. Oddly enough, the Bentley is actually more likely the car that would have been sold by both brands since VW owns Bentley and Rolls-Royce's former factory and all of the technology that the joint brands used, while BMW owns the Rolls-Royce name.