Katy Perry's Gold Semi Truck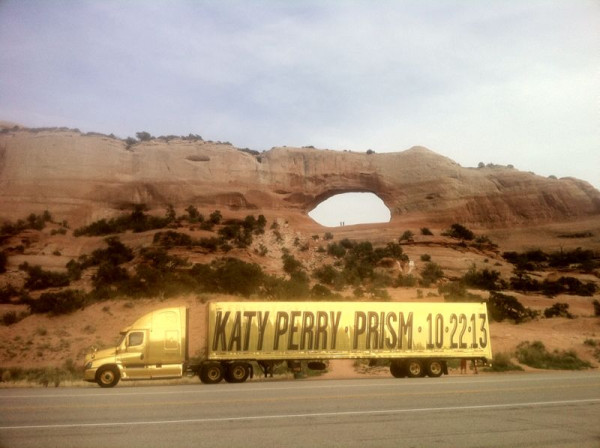 Katy Perry has a gold painted semi truck making trips through the country to promote her new album Prism. The gold semi truck is on a road trip to drum up excitement for Perry's new album featuring the single "Roar." The Gold Semi has "Katy Perry Prism 10/22/13," the release date of the new album, written on the side. Even the front emblem of the semi truck has "Katy Perry" written on it.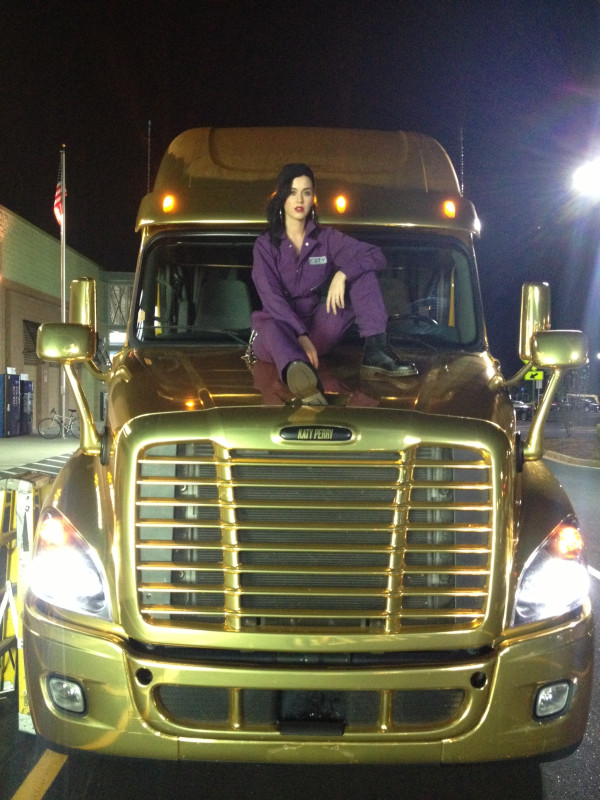 Katy Perry posed on top of her gold truck in this twitter photo with the caption "Reunited with my bay bay gurl!"
Katy Perry used to drive around in a promotional Smart car. The gold semi truck is pretty much the polar opposite of the tiny smart car, even though Katy Perry probably doesn't have the CDL license necessary to drive it.
Images via Katy Perry's Twitter.