Floyd Mayweather's New Rolls Royce Wraith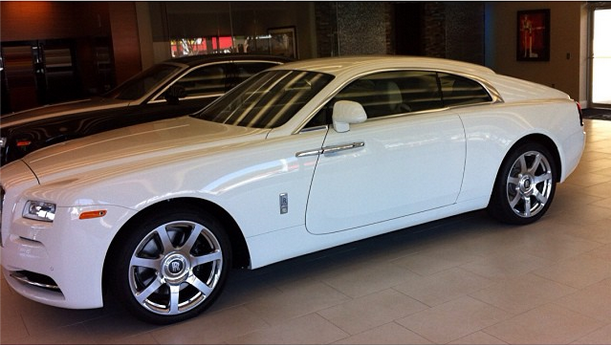 Floyd Mayweather has a new toy. Mayweather just posted a picture to Instagram of his new Rolls Royce Wraith. The super luxury coupe costs $300,000 and just came out this year. Floyd Mayweather posted the picture with the caption "2014 Rolls Royce Wraith. I bought myself an early Christmas gift. If you work you hard, you can play hard. That's what WINNERS do." Mayweather's Christmas gift to himself is a little bit nicer than the G63 AMG his mom got him for 4th of July.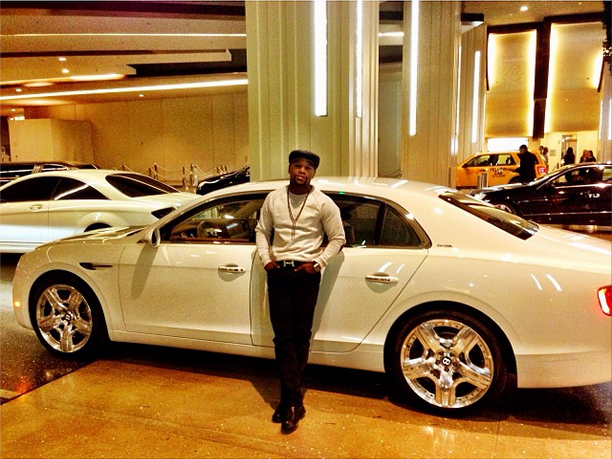 When Floyd Mayweather isn't posting pictures of all of his watches worth more than most cars, he's posting pictures of his cars worth more than most houses. Mayweather also recently posted a picture of this Bentley Continental Flying Spur. The Continental Flying Spur starts at about $200,000.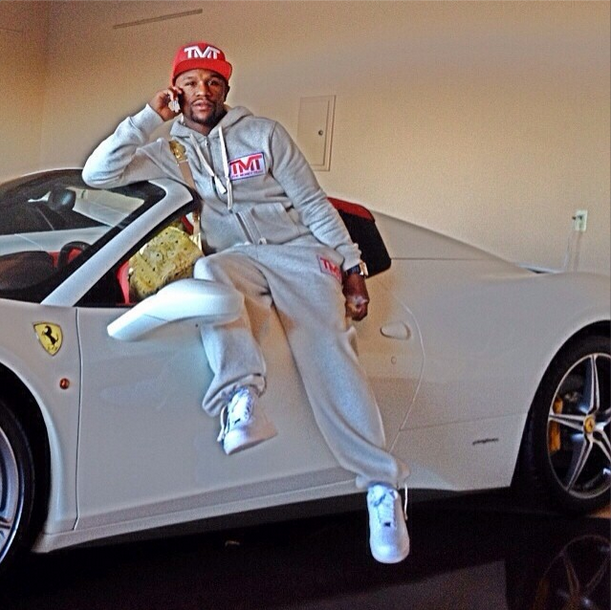 Mayweather also has a Ferrari 458 Spider, a convertible version of Ferrari's 562-hp V8 powered supercar. The Ferrari 458 Spider starts at $250,000.
Images via FLoyd Mayweather's Instagram.