Floyd Mayweather's Murdered Out G63 AMG 4th of July Gift
When I was a kid, I had a friend who definitely qualified as spoiled. He was the kid who had every Super Nintendo and Sega Genesis game and got to eat ice cream for dinner and stay up late. He also got half birthday presents, which I thought was the most ridiculous thing ever and wished my mom would do with all my heart. Floyd Mayweather's mom may not have given him half birthday presents growing up, but now she gives him 4th of July presents, in the form of a Mercedes-Benz G63 AMG that's already been modified with a murdered-out flat black paint job.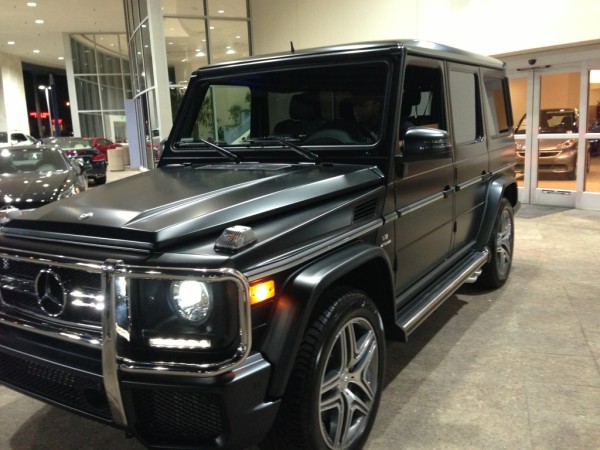 Floyd Mayweather Jr is the highest paid man in sports, so money isn't a big concern for him, but he was still excited when his mom gave him a Mercedes G63 AMG. He posted the above picture and said "Thank you Mom for the 4th of July gift. A Mercedes-Benz G63 in matte black."
Mayweather isn't the only celebrity who loves the top of the line Mercedes SUV. Country music stars Tim McGraw and Faith Hill recently sold one, so they're down to just one between them. Step sisters Kim Kardashian and Kylie Jenner both have blacked out G-Class in flat black just like Floyd Mayweather's.
Image via Celebrity cars Blog.