Kylie Jenner's Blacked Out Mercedes G-Class Getting a New Look
Kylie Jenner, the youngest Kardashian girl, is not old enough to drive yet, but in true Kardashian fashion, she already has a Mercedes-Benz G-Class. The Kardashians love big boxy luxury SUVs, Kim Kardashian also has a murdered out G63 AMG (which might have been the inspiration for Kylie's truck), Khloe Kardashian has a Range Rover Sport and Kendall Jenner also has a Range Rover Sport, but she gets to take Mom's Bentley when it's in the shop.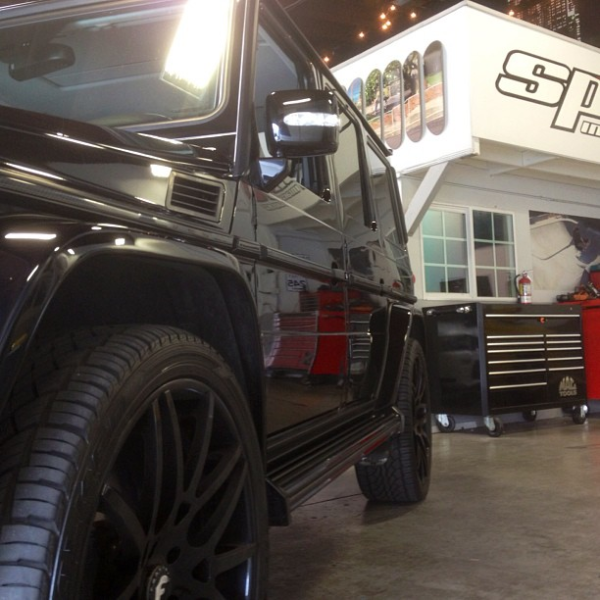 Kylie doesn't just have a $100,000 Mercedes-Benz G Wagen for when she turns 16 and can drive, she's already working through multiple customizations for it. Of course the family with several fashion lines would encourage Kylie to customize her G-Class.
And she's past the obligatory blacked out phase and hopefully on to something more interesting. Kylie recently sent her Mercedes G-Class in to Spin Imaging for some work. She took a goodbye picture of the blacked out G-Class, hopefully we'll also get to see what the truck looks like after the customization.
Image via Celebrity Cars Blog.