Kim Kardashian's Mercedes-Benz G63 AMG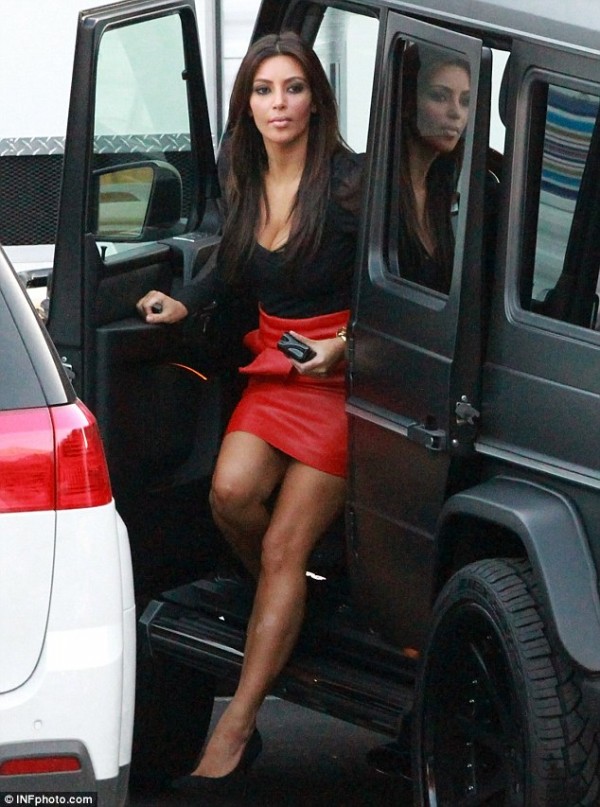 Kim Kardashian, girlfriend of Kanye West, former girlfriend of Kris Humphries, Ray J and Reggie Bush, and star of available-on-DVD adult home movies, has built herself a career as a celebrity without any underlying newsworthy attributes. She's famous for being famous, which people use to deride her, but really she's milked the celebrity entertainment system for millions of dollars, so if you hate her it's probably just jealousy.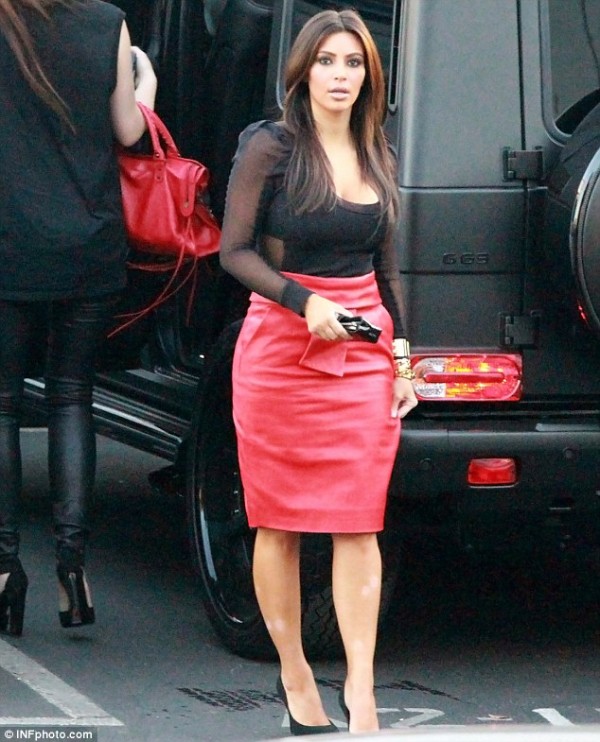 Kim Kardashian is driving around in a murdered out Mercedes-Benz G63 AMG. The G-class is painted flat black with black wheels, which is as incognito as you can get in a 134,000 luxury SUV. Kim's G-Class probably cost a little more than that too, a flat black paint job will set you back at least a few thousand dollars and those wheels were probably well over a thousand a piece. Figure $150 grand if you want to copy Kim's truck. You probably won't look as good as her in it though.
Keeping up with Kim Kardashian (see what I did there?) is a little easier now that she's driving a G-Class instead of the Ferrari F430 she used to rock. You probably still can't keep up. The G63 AMG is no slouch, it has 536-hp and 561 lb-ft of torque from its 5.5-liter twin turbo V8 engine. Even with its box-on-wheels offroad looks, the G63 AMG does 0-60 in 5.3 seconds.
Image via Celebrity Cars Blog.