Kim Kardashian's Ferrari F430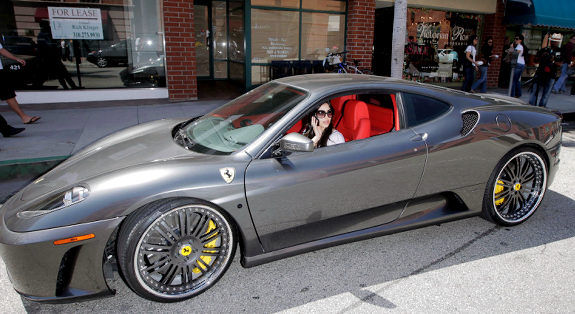 Reality TV star Kim Kardashian is usually photographed in her black Bentley Continental GT, but this Ferrari F430 is just as nice. The MSRP on the F430 is $186,925. If Kim had to make auto loan payments on the Ferrari, it would cost her $3,812 a month! That's after a 20% down payment of $37,385.
Other reality TV stars in our celebrity auto loans section also have ridiculously expensive cars. Maybe being on a reality TV show is worth the paycheck, especially if it buys you $500,000+ worth of vehicles.
Image by COP/BuzzFoto/FilmMagic via NYDailyNews.com.