Jaguar Continues 1.9 Percent Car Loan Rates in February
Jaguar's February new car incentives are identical to what the automaker offered in January. So if you missed out on a new Jaguar last month, you can still take advantage of low car loan rates and a lease deal on the XK Coupe.
Jaguar's 1.9 percent car loan rate incentive is available on the 2011 XF, XF Premium, XF Supercharged, XFR, XJ, XJL, XJ Supercharged, XJL Supercharged, XK and XKR. Jaguar says on its site the length of the car loan varies, depending on the model.
Jaguar has an auto lease deal on its 2011 XK Coupe in February. The XK Coupe can be leased for $1,199 a month for 36 months with $5,993 due at lease signing. Lessees only get 833.3 miles per month/10,000 per year with this lease deal, where most leases come with 1,000 miles per month/12,000 per year.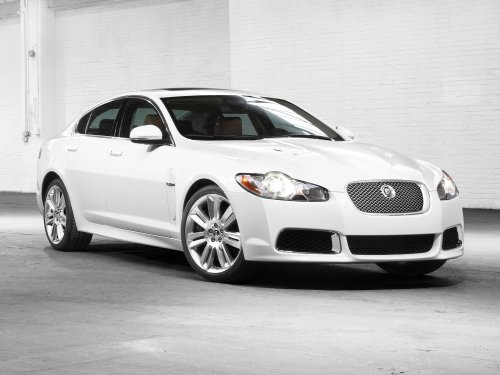 The 2011 Jaguar XF can be purchased with 1.9 percent financing in February.
Shoppers looking for a certified pre-owned Jaguar can take advantage of discounted car loan rates in February. Model-year 2005 to 2010 certified pre-owned Jaguars can be purchased with 0.9 or 2.9 percent car loan rates, depending on the length of the loan. The Jaguar S-Type, XF, XJ and XK are all included in this offer.
All new 2011 Jaguars come with the Jaguar Platinum Coverage program, which includes complimentary scheduled maintenance for five years or 50,000 miles. The program also includes no-cost replacement of wear and tear items and 24/7 roadside assistance. Covered items include oil changes, filters, brake pads, brake discs, brake fluid and wiper blades.
Incentives listed are for the southeast region. They may differ depending on where you live. Check Jaguar's site to find the incentives in your area.