MINI Returns to 0.9 Percent Auto Loan Financing in February
MINI brought back its 0.9 percent auto loan rates in February. MINI offered the 0.9 percent rate in December and increased it to 2.9 percent in January. A $199 monthly lease deal is still being offered on the Cooper Hardtop in February.
The 0.9 percent car loan rate is good for up to 24 months on the 2011 MINI Hardtop, Convertible and Clubman in February. Buyers will also receive one bonus option on top of the 0.9 percent financing. Shoppers can choose from an automatic transmission, premium package or sport package at no additional cost. The MINI Countryman is not included in this offer.
Higher auto loan rates are available for longer loan lengths. MINI is offering 1.9 percent up to 48 months, 2.9 percent up to 60 months and 3.9 percent up to 72 months.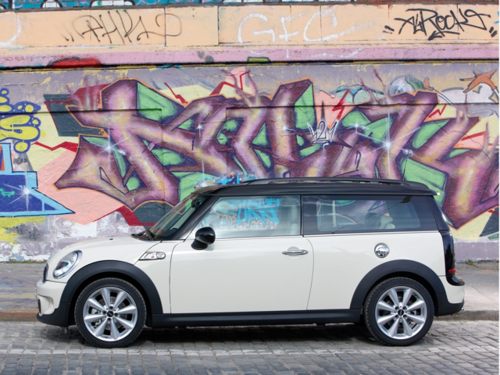 The 2011 MINI Cooper Clubman can be purchased with 0.9% financing in February.
MINI's lease incentive is good on the 2011 MINI Cooper Hardtop with automatic transmission and premium package in February. The Cooper Hardtop can be leased for $199 a month for 36 months with $2,727 due at lease signing in February.
All new 2011 MINI vehicles come with no cost maintenance standard for three years or 36,000 miles.
Incentives listed are for the southeast region. They may differ depending on where you live. Check MINI's site to find the incentives in your area.