Jaguar, Land Rover, Porsche, Saab Offer Low Auto Loan Rates in July, Even on Certified Pre-Owned Models
Jaguar is offering low auto loan rates or lease incentives in July on its XF luxury sedan. Shoppers can lease a 2010 XF for $599 a month for 36 months with $5,393 due at signing. The XF can also be purchased with a 1.9 percent auto loan for 60 months. Jaguar's 2010 XF Premium 5.0L sedan is available for $699 a month for 36 months with $5,493 due at lease signing. Jaguar is also offering early lease termination incentives and 1.9 to 4.9 percent auto loan rates for certified pre-owned vehicles in July.
Land Rover has 0.9 to 3.9 percent car loan rates on its Range Rover and Land Rover SUVs in July. The auto loan rate depends on the model and trim. Certified pre-owned models are also included in the low interest rate incentive.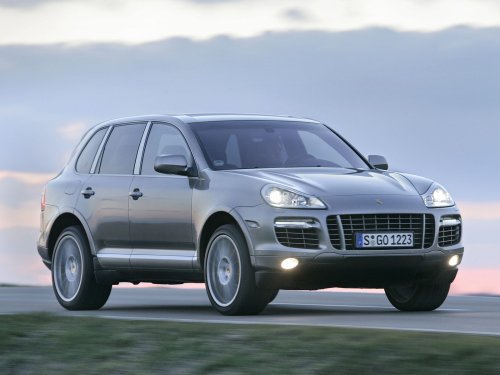 The Porsche Cayenne can be purchased with 1.9 percent financing in July.
Porsche is offering 1.9 percent auto loan rates on all its 2010 models in July except the Panamera and 911 GT3 RS. The car loan rate is good up to 60 months. You can lease a Boxster for $549 a month, a Cayman for $569 or a Panamera for $1,399 in July. The leases are for 36 months and you'll need anywhere from $2,894 to $4,969 at lease signing.
Saab is offering 0 percent auto loan incentives on all its 2009 and 2010 models. Depending on the model, the length of the car loan varies from 60 to 72 months. Saab is also offering cash back of $3,500 up to $9,000, depending on the vehicle. The 2010 Saab 9-3 can be leased for $369 a month for 36 months with $3,569 due at signing. If you currently own or lease a Saab, you'll only need $1,569 at signing.
Incentives listed are for the southeast region. They may differ depending on where you live. Check the automaker's site to find the incentives in your area.