Jaguar, Land Rover, Saab all Pushing Leases and Low Auto Loan Rates in June
Jaguar is offering low auto loan rates or lease incentives in June on its luxury vehicles. Shoppers can lease a 2010 XF for $599 a month with $5,393 due at signing. Jaguar doesn't specify how long the lease is, but we're guessing it's 36 months. The XF (pictured below) can also be purchased with a 1.9% auto loan for a lengthy 60 months.
This 1.9% incentive is different from competitors BMW and Mercedes-Benz, whose low auto loan rates are only good for 24 to 36 months. Stretching out a car loan payment on an expensive car like a Jaguar could really keep the monthly payments more affordable.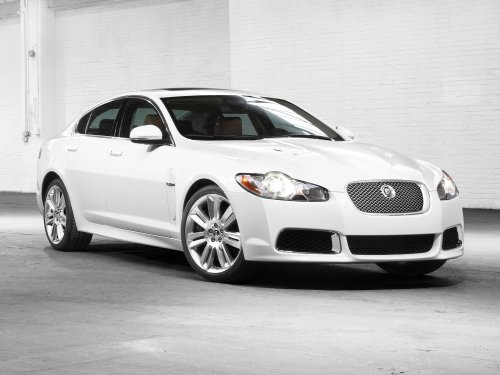 Jaguar's 2010 XF Premium 5.0L sedan is available for $699 a month for 36 months with $5,493 due at lease signing. Jaguar is also offering early lease termination incentives and 3% or lower auto loan rates for certified pre-owned vehicles in June.
Land Rover has 0.9 to 3.9% car loan rates on its 2010 Land Rover and Range Rover SUVs in June. The low auto loan rate depends on the model and trim. Certified pre-owned models are also included in the low interest financing incentive. Lessees can also take advantage of an incentive on the Land Rover LR4 HSE this month. It's available for $699 a month for 36 months with $2,995 due at signing.
Porsche doesn't have any auto loan or lease incentives listed on its site. Contact your local Porsche dealer for any potential local deals and incentives.
Saab is continuing its 0% auto loan incentives through June on all its 2009 and 2010 models. Depending on the model, the length of the loan varies from 60 to 72 months, which is one of the longest 0% auto loan lengths in the industry right now, especially for a luxury vehicle. This could save you a lot of money over the length of the auto loan if you're in the market for a Saab.