Jimmy Rollins' Audi R8 and Joe Maddon's Bicycle
The Philadelphia Phillies and the Tampa Bay Rays will be meeting in the 2008 World Series, so the question on everyone's minds is what do they drive? 
Phillies star Jimmy Rollins told
ESPN's MyRide
that he was so excited when he first saw the Audi R8 that he called his financial manager and put an order in. He got the 4
th
R8 to hit America and his only request was that the car be blue. An R8 in Mugello blue with a tan interior costs $118,650, with a 20% down payment and a 60 month loan at 7%, Rollins' monthly payments would be $2,090.98.
Joe Maddon is famous for riding his bike through the cities he travels to. When he was with the Angels he would take his bike apart for plane rides and put it together on the floor of his hotel room. Now he rents a bike to ride around the cities he visits, but back home in Tampa he rides a Trek 7.7 FX. With an MSRP of $1,979.99, Maddon's bike costs about what one of Rollins' monthly payments would be.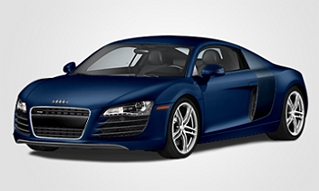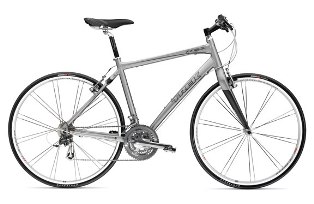 A Mugello Blue Audi R8 like Jimmy Rollins'                     A Trek 7.7 FX like Joe Maddon's
Image Via Audi                                                            Image Via Trek