Kelley Blue Book Names 10 Best Vehicles For Families
Kelley Blue Book's www.kbb.com, a new and used car information website, announced this week the vehicles it considers the best for families. The site's editors looked at vehicle safety, comfort, economy of operation, child-friendliness, a reasonable purchase price and good resale value in its consideration of its Top 10 Family Cars of 2011.
Kbb.com's annual list includes six domestic vehicles and four imports. General Motors' Chevrolet brand and the Ford brand each made the list twice.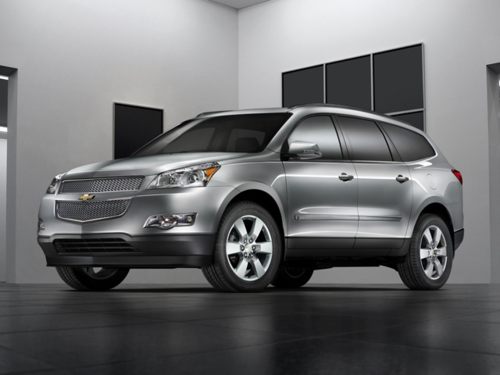 2011 Chevrolet Traverse
"This year was especially difficult for the kbb.com editors to narrow down the Top 10 Family Cars of 2011 choices, as there is such a variety of new cars on the market today that have appealing features for the American family; capable versatility, value, safety and economical factors, to name a few," said Jack R. Nerad, executive editorial director and executive market analyst for Kelley Blue Book's kbb.com. "Just as there is no perfect family, there is no perfect family vehicle that is just right for all families, all the time. However, there are many great options available on the market today in various segments, and the kbb.com editors chose a wide variety of what we feel are the Top 10 Family Cars that should be on every family's consideration list for 2011."
2011 Chevrolet Traverse

2011 Ford Explorer

2011 Honda Odyssey

2011 Hyundai Sonata

2011 Volkswagen Golf

2011 Chevrolet Suburban

2011 Ford Flex

2011 Jeep Grand Cherokee

2011 Kia Sorento

2011 Chrysler 300
Kbb.com explains why these vehicles made the list here. If any of these family vehicles are on your short list, you should find some good deals this month. Chevrolet is giving returning GM owners an extra $1,000 on top of its low auto loan rates and 39-month lease deals for the Traverse and Suburban in February. Ford has 24-month lease deals on its 2011 Explorer and Flex this month.
Both the 2011 Hyundai Sonata and Volkswagen Golf can be leased for $199 a month in February. The 2011 Kia Sorento is $239 a month and the 2011 Honda Odyssey has a sign and drive lease deal at $380 a month in February. Jeep's 2011 Grand Cherokee has a $359 monthly lease deal this month.