Kia's Low Monthly Auto Lease Payments and Car Loan Rates Continue in February
Kia is featuring low car loan rates and lease deals with low monthly payments in February.
Kia is offering 0 percent auto loan financing on the 2010 Forte, Forte Koup, Optima, Sedona and Soul, as well as the 2011 Sorento. Unlike some automakers' 60 and 72-month interest free auto loans, Kia's 0 percent car loans have to be paid off in three years, which will increase the monthly payments. If your budget needs a lower monthly payment, Kia has higher interest rates for longer car loan lengths.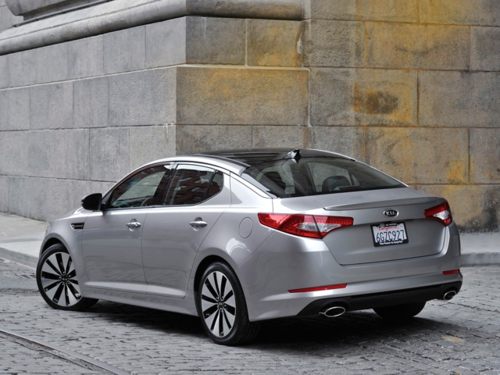 Kia's new 2011 Optima can be leased for $199 a month in February.
Kia's 1.9 percent car loan rate is available for up to 36 months on the 2011 Forte, Forte five-door, Forte Koup, Optima, Sedona, Soul and Sportage this month.
On top of the low or 0 percent auto loan rates, $500 to $2,000 in bonus cash is available on select vehicles if you finance through Kia Motors Finance. The bonus cash amount depends on the model.
Select 2009, 2010 and 2011 Kia vehicles have anywhere from $500 to $3,500 in cash back incentives in February.
Kia is also offering 36-month lease deals on most 2011 models this month. Monthly lease payments range from $159 to $239 and you'll need anywhere from $1,999 to $2,999 at lease signing.
Kia shoppers can also take advantage of owner loyalty cash, military and college graduate discounts and competitive bonus cash, which is available for shoppers who switch to Kia from a competing automaker.
Incentives listed are for the southeast region. They may differ depending on where you live. Check Kia's site to find the incentives in your area.