Lawsuit Against Hyundai Progresses – Claims Automaker Sold Sonatas it Knew Were Defective
A lawsuit against Korean automaker Hyundai has been given the green light to proceed. The lawsuit claims that Hyundai knowingly sold customers Sonatas with defective sub-frames.
The suit claims that the Sonata's sub-frame lacks sufficient and effective drain holes that allow road materials and water to drain from the frame, causing premature corrosion. The lack of drain holes also prevents Hyundai from treating the sub-frame with anti-corrosion coating.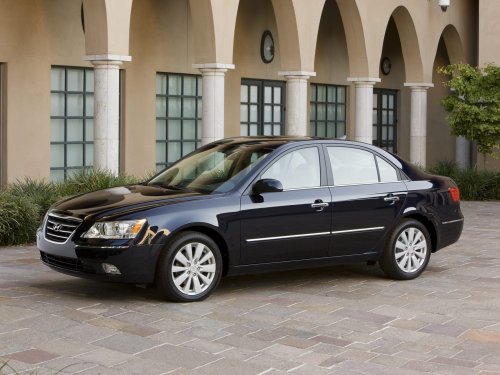 Although this is a 2009 Hyundai Sonata and is not affected, owners and potential buyers of the 1999-2004 Sonatas should be aware of this lawsuit.
The sub-frame, which sits under the engine between the front wheels, serves as the sole steering support for the Sonata and anchors the front suspension.
An Orange County Superior Court judge ruled June 12 that the case can move forward and that plaintiff Nicholas Cirulli's California Legal Remedies Act claim has merit. Cirulli claims Hyundai had full knowledge of the defect and yet did nothing to warn customers.
Cirulli's sub-frame failed at 83,000 miles due to severe corrosion. As Cirulli approached a stop sign, he momentarily lost control of his vehicle, which he later discovered was caused by a front sub-frame failure.
The lawsuit will represent any Hyundai Sonata owners who purchased their vehicle between 1999 and 2004. If you've been affected, you can call the law firm representing the plaintiffs at 602-840-5900 or email rob@hbsslaw.com.