Lease Transfers Offer a Way Out and a Good Deal, But Consumers Should Read the Fine Print
With all the car loan payment protection plans available to consumers now, what if you're leasing your vehicle and lose your job? You can't just give the vehicle back, since a lease is essentially a contract and trying to get out of it can be very expensive and can damage your credit. What options do you have?
A popular solution consumers use is to list their lease on a classified leasing Web site and let other consumers know how much the payment is, how many months are left and how many miles are remaining. The goal is to find someone to take over the lease so the consumer isn't responsible for it anymore.
"We attempt to match them up with somebody who can take over the remainder of the lease," says Scot Hall, executive vice president of operations at
Swapalease.com
. "Instead of closing the lease out, they would transfer the remainder of the lease over to a new lessee."
"Most leasing companies and banks permit leases to be transferred. There's no potential financial liability moving forward for the current lessee. The first person walks away from the lease and the second person gets a great deal."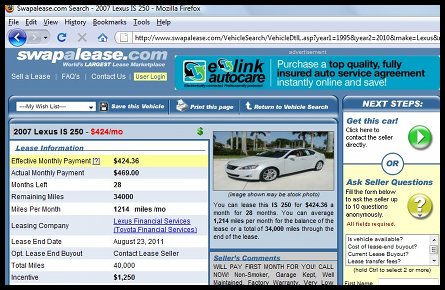 Here is an example of a listing on Swapalease.com for a 2007 Lexus IS 250, which is available for $424 a month after an incentive from the owner.
Lance Geller
, a prominent Miami real estate attorney, has used Swapalease.com four times and though he says he likes the site a lot, there are a few things consumers should be aware of when using a lease swapping Web site.
Being able to walk away from the lease with no consequences is usually the end result of the process, but not in every case, Geller says.
"This all depends on the leasing company," Geller explains. "VW, for instance, will not release the original lessee from liability when/if they accept the transfer. You would therefore be on the hook same as you originally were if the new lessee defaults. BMW, however, does release the original lessee. It depends on the leasing company and I would guess that the way the economy is now, more leasing companies are going to be like VW than BMW."
How to Get Out of Your Lease
Hall says there are several reasons why consumers want to get out of their leases.
"We essentially see three types of people who want to get out of their lease," Hall explains. "The first is the person who needs to do it for financial reasons, such as job loss. The second type is the person who is going through a lifestyle change, such as finding out a baby is on the way, and needs a different vehicle. The third type is the person who just likes to switch cars often."
So what's the first step consumers should take if they've decided they need to get out of their lease? Hall says that you can contact your leasing company to tell them you are attempting to transfer the lease to someone, but it's not necessary because eventually, they'll find out once they're contacted by a lease transfer company.
Consumers can then find someone to take the lease over themselves, or list their lease on a lease transfer Web site. They'll list the monthly payment information, the number of months remaining on the lease, the number of miles left to use and any financial incentives they may want to offer.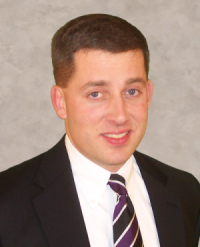 Hall (pictured right) says that Swapalease.com offers different programs, but it costs about $100 on average to list your lease on the site. The leasing company may charge a fee, which is about $300 on average, to process the transfer, Hall explains. This is usually paid by the person taking the lease over, but is negotiable. It's usually paid directly to the leasing company.
Geller says that the fees the leasing company charges to have the lease transferred ranges greatly.
"BMW charges $650 and VW charges $100," Geller says.
Another thing to keep in mind is that once you or the lease transfer company finds someone who is interested in your offer, you have to pay a fee, usually $25 to $35, to the leasing company to process that person's credit application. So every time you have a consumer interested in your lease, remember that you have to pay to have their application run.
Some people use incentives to entice shoppers to take their lease over rather than someone else's.
"Someone may offer a $1,000 incentive because they used up a lot of mileage or the car needs some body work," Hall says. "This effectively reduces your monthly lease payment."
Hall explains that even if you've found someone, like a friend or family member, to take over your lease, that person still has to be approved by the leasing company. They still need to go through the credit check and it still all needs to be done the proper way.
"If the person you've found to take over the lease doesn't get approved by the leasing company, you need to move on and find a new person," Hall says. "We do the hard part for you, which is matching you up with someone to take over the lease."
After a lease transfer has been completed, it will be a positive mark on your credit, in most cases.
"Once you transfer the lease, it will show as a pay as agreed account on your credit report," Hall says. "It's important to keep making your monthly lease payments until it has been transferred though, or you'll damage your credit."
Hall warns consumers to make sure they're using a reputable lease transfer company to get out of their lease.
"Some companies do 'under the table' lease transfers," Hall says, "which is bad for both parties. The most important thing consumers should know about lease transfers is to follow the directions of the lease company and their policies and procedures."
"We have a database of each leasing company's procedures," Hall says. "We work with the leasing companies directly to make sure it's done the proper way."
Hall says the average turnaround time once you list your lease on his company's site to when it's transferred is 30 to 45 days.
"We have a 30 percent success rate with our listings," he says. "Some happen overnight and some will never happen."
Geller, who has used Swapalease.com several times, disagrees that it only takes 30 to 45 days to complete the entire lease transfer process.
"No way," Geller says. "If you are lucky, it takes at least three weeks to find someone to agree to take over your lease, then the leasing company usually takes another three weeks."
Taking Over Someone's Lease Saves You Money
Hall says there are several reasons why a consumer should consider taking over someone else's lease.
"You'll get a short-term lease contract, usually 24 to 30 months," Hall explains. "Taking on less commitment makes sense for a lot of people in this dicey economy."
"You'll also benefit from someone else's down payment or vehicle trade-in when the lease was first negotiated," Hall says. "Consumers put money down or trade a car in to keep their lease payments low."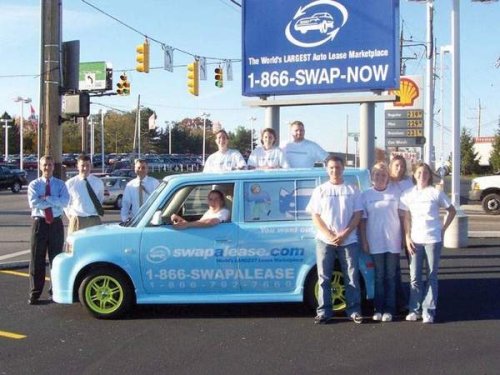 The Swapalease.com team does the hard part for you, which is finding someone to take over your lease, Hall says.
"There is also very little up-front costs with taking over a lease. It's usually only several hundred dollars, versus several thousand dollars when you get a lease from a dealership. Sometimes there is also a financial incentive from the original lessee to get you to take over the lease."
To take over someone's existing lease, you'll need to know a few things.
"If you have decent credit or better, you shouldn't have a problem," Hall says. "It doesn't take perfect credit to take a lease over."
Hall explains that although you're just taking over someone's lease, you still need to meet the standards set forth in the beginning of the original lease.
"If I want to take over your lease, I need to qualify for what you qualified for up front," Hall says. "The lease terms, conditions and money down don't change. I'm just taking over the remainder of the contract."
"Most leases are written by the captive lessor (manufacturer), and there is that additional push to keep selling new cars. This is why it's slightly easier to set-up a new lease as opposed to taking over an existing lease."
On Swapalease.com, Hall says there are available lease payments ranging from the $350 to $500 range, which is the core leasing market, to the low $4,000 a month range for a Spyker car, which was the highest the site has listed.
Monthly lease payments differ on the site for various reasons.
"Maybe that person rolled over negative equity into their lease, which would make their payment higher," Hall says. "Or, the original person was a better negotiator, which would make their payment lower."
"Monthly payment is one of the best comparison factors on our site. Miles remaining and remaining term are also important to those looking to take over a lease. There are some restrictions, but having at least six months left on a lease is the norm."
Geller says that the leasing companies are changing their lease transfer rules so fast now, that you really have to do your homework first to see what they will allow.
"Having at least six months left on the lease is true for BMW, but the clowns at VW require at least 12," Geller says.
Lease Transfers and the Economy
One would think that as more people lose their jobs and the economy gets worse, more people would be looking to get out of their leases.
"If your leasing company knows you lost your job, they may be more willing to work with you," Hall says. "The last thing a leasing company wants to do is repossess a leased car."
Hall says that in the last six months, Swapalease.com has seen an increase in current lessees and buyers coming to the site. Six months ago, people wanted to get out of their gas guzzlers, he says. In the fall, people were concerned about the economy. Now, he says, people are losing their jobs.
"We don't see a decline in business in the near future," Hall says. "We've still only scratched the surface of the lease market. A lot of people don't know about lease transfers. It offers people a way out of their lease and offers people who want a lease a great deal."
3 QUESTIONS TO ASK WHEN CONSIDERING A LEASE TRANSFER:
If you are trying to transfer the lease to someone else, once it's completed, are you completely absolved of all financial responsibility? (Some lease transfers let someone take over the lease, but if that person doesn't pay, it's your credit on the line.)
Is the person who wants to take over your lease credit worthy? (You pay to have the lease company check his or her credit application.)
What is the minimum remaining term of the lease the lease company will allow before a transfer? (Some lease companies will let you transfer with six months left, but some won't let you transfer if there's 12 months left.)
Copyright © 2009 AutoLoanDaily.com. All rights reserved. This material may not be published, rewritten or redistributed without permission.