Average FICO Score Drops Again For New-Car Loan Approvals
It looks as if banks are lowering their standards for approving consumers for a car loan, at least a little. In March, the average FICO score for new-car buyers, 722, hit its lowest level since May 2006, according to CNW Research.
In November 2005, the average FICO score for financing a new-car buyer was 681, which was the lowest level recorded.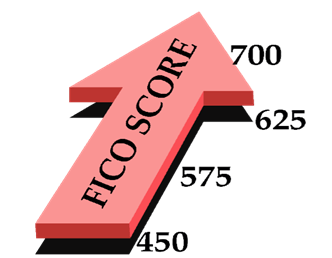 Even though consumers try to get their FICO score as high as possible, lenders seem to be easing car loan approval restrictions a bit to get more people approved.
The 722 average FICO score for March includes buyers who took out a car loan, lease and paid cash. It excludes commercial fleets used 80 percent or more for business.
As banks and lenders keep lowering the average FICO score required to get an auto loan, more buyers who need a car but don't have perfect credit will be able to get approved for the car loans and leases they need.
Image via ftccreditrepair.com.