LeaseCompare.com Will Pay Your Car Loan or Lease For a Year if You Lose Your Job
LeaseCompare.com, an online provider of direct-to-consumer auto leasing and financing, announced today a new program that will cover car loan and lease payments for consumers who lose their jobs.
LeaseCompare.com's Guaranteed Payment Program covers any new or used vehicle, from any dealer or private party, for customers who obtain their auto financing through the company. Customers are automatically enrolled in the program at no cost when they finance, lease or refinance a vehicle through LeaseCompare.com.
The program will cover car loan or lease payments up to $600 a month for 12 months due to involuntary unemployment. Payments are made directly to the lien holder.
There are some restrictions. Those who are self employed, independent contractors or active military are not covered. Consumers also have to be approved for unemployment benefits. Customers must have been continuously employed for 12 consecutive weeks prior to the date of unemployment on a full-time basis (minimum 30 hours per week).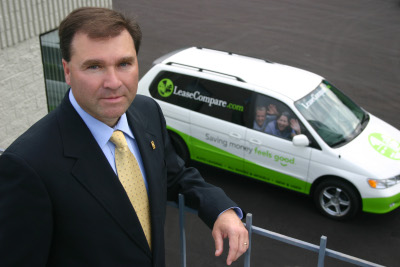 "Consumers who are unsure about their current employment situation are hesitant about buying a new or used car," says Tarry Shebesta (pictured above), president of LeaseCompare.com. "Our Guaranteed Payment Program gives them peace of mind knowing they'll still have their vehicle should they lose their income."
"Programs like these can help spark auto sales and the economy by giving consumers confidence in buying a new or used car. For many, owning a reliable vehicle is critical to earning a living at all."