Lincoln Brings Back Sign and Drive Leases During March Spring Forward Event
Lincoln's Spring Forward event features sign and drive leases, low auto loan rates and cash back incentives for March shoppers.
Lincoln's complimentary maintenance program is still standard for all new 2011 model year vehicles. The program includes no-charge, four-year/50,000-mile maintenance. Buyers will receive free scheduled oil changes, tire rotations and vehicle inspections.
Lincoln's 36-month sign and drive leases are good on the 2011 MKS, MKT (with $599 due at signing) and MKX this month. The MKS can be leased for $499 a month, MKT for $599 a month and the MKX for $529 a month. Only the MKT requires the first month's payment at lease signing.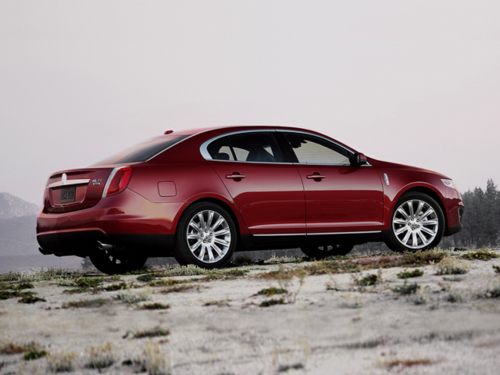 Lincoln's 2011 MKS has a sign and drive lease deal for $499 a month in March.
In March, both the 2010 Lincoln MKS and MKT have 0 percent, 60-month car loan rates. On the new 2011 MKS, MKZ and Navigator, Lincoln is offering 0 percent car loan financing for 60 months or 1.9 percent for 72 months.
Lincoln's MKT and Town Car can be purchased with low auto loan rates ranging from 0.9 to 4.9 percent in March for 36 to 72 months. The car loan rate increases with the length of the loan. The 2011 MKX has 1.9 percent financing for 36 months, 2.9 percent for 48 months, 3.9 percent for 60 months and 5.9 percent for 72 months in March.
Cash back rebates of several thousand dollars are available instead of the low car loan rate deals in March.
Incentives listed are for the southeast region. They may differ depending on where you live. Check Lincoln's site to find the incentives in your area.