Lincoln Named Most Dependable by J.D. Power
Shoppers who rank dependability high on their list for buying a new vehicle should consider a Lincoln, Toyota or Ford. Lincoln, Ford's luxury brand, was named the most dependable brand overall by J.D. Power and Associates, which means it had the least number of problems per 100 vehicles.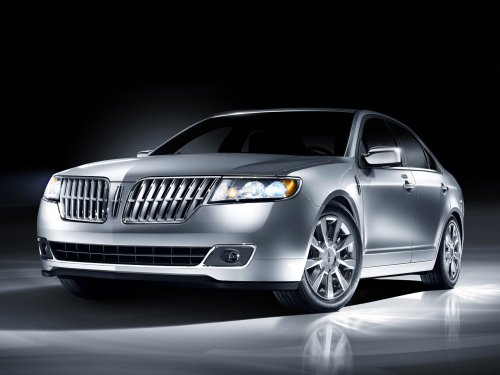 Toyota had seven vehicles win in their respective segments while Ford had four. The J.D. Power and Associates 2011 U.S. Vehicle Dependability Study measures problems experienced during the past 12 months by more than 43,700 original owners of 2008 model-year vehicles after three years of ownership. The study was conducted between Oct. and Dec. 2010. Overall automotive brand dependability is calculated by tallying the level of problems experienced per 100 vehicles, with a lower score equaling better quality.
"Automakers, as a whole, have made significant improvements in reducing traditional problems, particularly with vehicle interiors; engines and transmissions; and steering and braking during the past several years," said David Sargent, vice president of global vehicle research at J.D. Power and Associates. "However, as manufacturers add new features and technologies to satisfy customer demand and new legislation, they face the potential for introducing new problems."
The industry average for overall dependability is 151 for 2011, which J.D. Power says is the lowest problem rate since it began the study in 1990. It is also down from an average of 170 problems in 2009.
This is Lincoln's first time topping J.D. Power's dependability list. Lincoln is followed by Lexus and Jaguar for the top three. Across different vehicle segments, Toyota had the most awards at seven, while Ford, General Motors and Honda also did well.
2011 Brand Ranking (problems per 100 vehicles)
Lincoln 101
Lexus 109
Jaguar 112
Porsche 114
Toyota 122
Acura 123
Buick 125
Mercedes-Benz 128
Cadillac 130
Hyundai 132
Honda 139
Ford 140
Saab 146
Infiniti 151
Industry Average 151
Smart 152
Chevrolet 156
Volvo 156
Subaru 157
Kia 160
Audi 161
BMW 164
Scion 166
Ram Truck 173
Mazda 181
Nissan 183
GMC 184
Mitsubishi 186
Suzuki 190
Volkswagen 191
Chrysler 202
Dodge 206
Land Rover 212
Jeep 214
MINI 221
Highest Ranked by Segment
Sub-Compact Car: Honda Fit
Compact Car: Toyota Prius
Compact Sporty Car: Mazda MX-5 Miata
Midsize Sporty Car: Ford Mustang
Midsize Car: Ford Fusion
Large Car: Buick Lucerne
Compact Premium Sporty Car: Mercedes-Benz CLK-Class
Entry Premium Car: Lincoln MKZ
Midsize Premium Car: Acura RL
Large Premium Car: Cadillac DTS
Compact Multi-Purpose Vehicle: Scion xB
Compact Crossover/SUV: Honda CR-V
Entry Premium Crossover/SUV: BMW X3
Midsize Crossover/SUV: Toyota 4Runner
Large Crossover/SUV: Chevrolet Tahoe
Large Pickup: Toyota Tundra
Midsize Pickup: Toyota Tacoma
Minivan: Toyota Sienna
Midsize Premium Crossover/SUV: Lexus RX
Large Premium Crossover/SUV: Lincoln Navigator