Love Your New Challenger? Tell Chrysler About It
So you just got your brand new Dodge Challenger. You've been waiting for months for this thing and now it's here and you just don't know how to express the pure, blissful joy. Don't worry, now you do! Dodge is setting up a contest to see who has the most appreciation for their new ride.
The company's own Red Letter Dodge (RLD) blog is seeking essays of 500 words or less on "how your Challenger has impacted your life." The essays will then be compiled and several ones will be picked and given to the public to decide on the winner.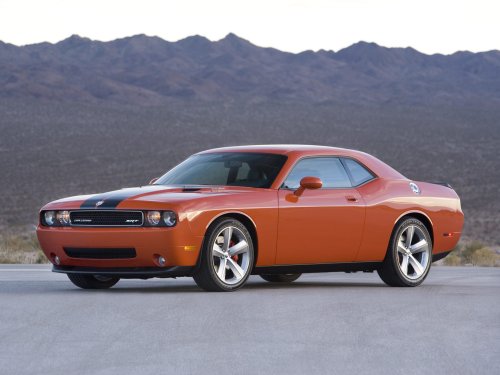 "We'll pick some top contenders in the coming weeks, and then RLD readers will vote on the winner," the blog said. "Got pics? Put 'em up somewhere and provide a link. Or, heck, make a video and link to it. Do whatever you feel will tell the story best."
According to the blog, the winner gets a 1:24 replica Dodge Challenger and "a bunch of other sweet stuff." Wonder what all that sweet stuff is? I doubt that Dodge is that generous though. Plus, this is obviously just some dumb marketing ploy to get people to start talking about their beloved muscle car again. If you own a Challenger and feel that your story just needs to be heard, then you know what to do, and hey, you just might get some "sweet stuff". The contest runs until December 15.
Source: Inside Line