Mazda Offers No Payments For 90 Days, Bonus Cash and Zero Percent Auto Loans in August
Mazda is offering short-term, 36-month, 0 percent auto loans on the 2010 Tribute, CX-7 and Mazda5 in August. The Mazda5 also includes $500 in customer cash.
If you prefer a lower monthly payment from a stretched-out loan, you'll want to consider Mazda's five-year, 0 percent car loans. These are good on the Mazda3, Mazda3 five-door, Mazda6 and CX-9. On top of the longer interest-free auto loans, Mazda is offering no payments for 90 days. The Mazda6 sedan also has $500 customer cash on top of both of these incentives in August.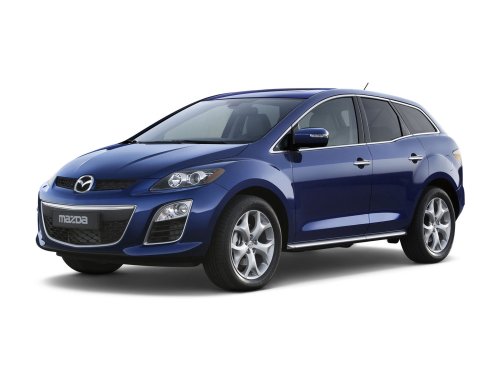 The Mazda CX-7 crossover SUV can be leased with $0 due at signing in August at $284 a month.
Mazda has a lease deal on every model in August, and on the CX-7 and CX-9, you don't need any money at lease signing. This is a return to what was offered in June, when Mazda had no money due at lease signing incentives on several models. The CX-7 is $284 a month and the CX-9 is $381 a month for 42 months.
Every other Mazda can be leased for 36 months with anywhere from $1,763 to $3,434 due at signing. The monthly lease payment on the Mazda3 is $169, while the five-door version is $209. A Mazda5 can be leased for $299 a month, Mazda6 for $199 and MX-5 Miata for $269. The RX-8 is $339 in August, while the Tribute can be leased for $329 a month.
Mazda also has a $500 owner loyalty bonus for current Mazda owners toward a new 2010 Mazda3, Mazda6, CX-7 or CX-9.
Incentives listed are for the southeast region. They may differ depending on where you live. Check Mazda's site to find the incentives in your area.