Mazda Focuses on Zero Percent Auto Loans in March
If you didn't take advantage of Mazda's sign and drive lease deals last month, you might be out of luck. The automaker isn't offering them in March, but is offering discounted monthly lease payments with a couple thousand dollars due at lease signing. Zero percent and low auto loan rates are still available in March.
Mazda's 0 percent car loan financing is available in March for up to 60 months on the 2011 Mazda2, as well as the 2011 and 2010 Mazda3, Mazda6, CX-7 and CX-9. In addition to the interest-free financing, buyers will receive either $750 in customer cash or no payments for 90 days. The 2011 vehicles in this offer come with no payments for 90 days, while the 2010 models have the extra $750 in customer cash. Unfortunately for Pennsylvania buyers, the no payments for 90 days incentive is not valid in your state.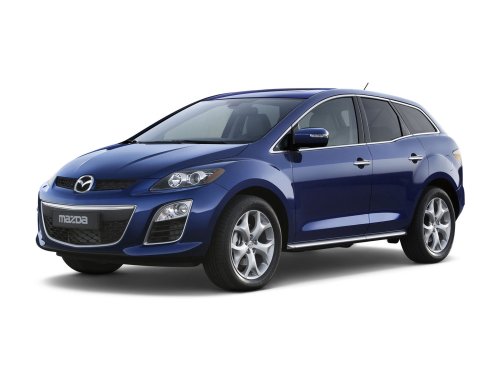 The 2011 Mazda CX-7 has 0 percent financing for five years in March, as well as no payments for 90 days.
Other auto loan rate incentives for March include 1.9 percent financing on the 2012 Mazda5 for 36 months and 0 percent for 36 months plus $500 in customer cash on the 2010 version. Mazda's 2011 Tribute can be purchased with 3.9 percent financing for 60 months, while the 2010 Tribute has 0 percent auto loan financing for 36 months.
Mazda's auto lease deals in March feature 36-month leases with a couple thousand dollars at signing and are available on most models. Monthly lease payments range from $189 a month for the 2011 Mazda3 (four-door) to $359 a month for the 2011 CX-9. You'll need anywhere from $1,783 to $3,434 at lease signing, depending on the vehicle.
Incentives listed are for the southeast region. They may differ depending on where you live. Check Mazda's site to find the incentives in your area.