Mazda RX-7 Will Return in 2017, Compete at FR-S Weight-Class with 295-HP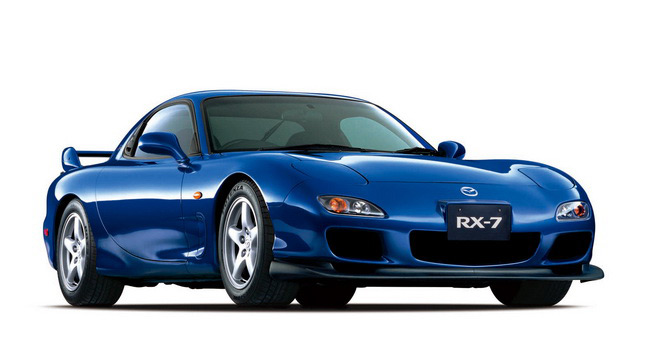 Mazda will restart sales of the iconic rotary powered RX-7 in the 2017 model year. The RX-7 hasn't been sold in America since the 1995 model year. Mazda did sell the RX-8, a more practical three door rotary powered sports car, up until 2011, but right now Mazda has no rotary powered cars for sale. That will change in 2017, according to Mazda's Sports Car Division Chief Nobuhiro Yamamoto.
The 2017 Mazda RX-7 will be powered by a 1.6-liter rotary engine, significantly larger than the 1.3-liter engine that powered the RX-8. The 1.6-liter engine will make as much as 295-hp and will be called 16X. That's not a ton of power, considering most modern sports cars beat it, but Mazda isn't competing with the likes of the Mustang, Camaro or 370Z. Mazda says the 2017 RX-7 will be lighter than the FD and around the same weight as the Scion FR-S and Subaru BRZ, which weigh about 2,750 lbs.
The thirst and dirtiness of rotary engines had been thought the nail in the RX-series' coffin. RX-8 was discontinued because it could not meet emission standards, but Mazda claims the new 16X will use a special catalyst to meet future emissions standards.
The 2017 Mazda RX-7 will have some big shoes to fill, sure the performance and engineering will be important, but the most pressing issue is whether Mazda can make it beautiful again. The FD RX-7 was one of the most beautiful cars ever, and while the RX-8 added a back seat and made the car more livable, it just couldn't match the 7's curvy beauty.
Source: Carscoop.blogspot.com