Michael Jackson's Vampire Limo
Michael Jackson's custom Bentley limousine went up for sale recently. The limousine was designed by Jackson himself, and features ornate gold statues, dark wood trim and silk curtains. Apparently Michael Jackson went through a vampire period, because the limo looks like a modern interpretation of Count Dracula's carriage. 
The limo, along with more than 2,000 other items, including eight to 10 cars, Jackson's famous white jeweled glove and the gates to Neverland Ranch, were on display in a museum-style exhibit. The exhibit ran April 14-20 and the auction was held April 21-25. 
Whether you're a wealthy Michael Jackson fanatic or a vampire who needs to do some traveling, you should check out Jackson's Bentley limousine.
Update: On June 25, 2009, Michael Jackson died of cardiac arrest.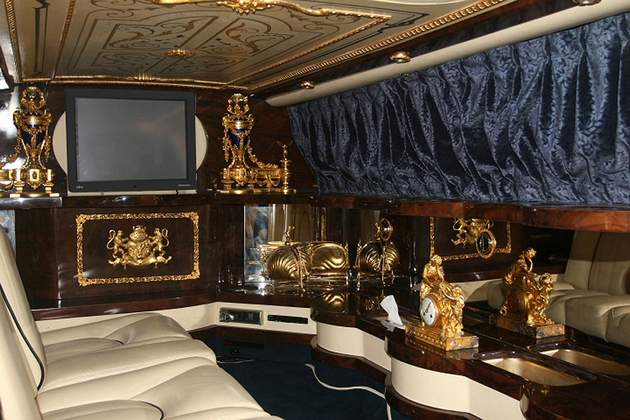 Picture via autoweek.