MINI Offers One Year Complimentary SIRIUS Satellite Radio on 2011 Vehicles
If you didn't get a chance to buy a new car before 2010 ended, don't worry. Automakers are still offering good deals and discounts now that it's 2011. BMW's MINI brand is offering SIRIUS satellite radio standard on all new 2011 vehicles.
MINI is giving buyers and lessees a complimentary one-year subscription to the "SIRIUS Everything" package on new 2011 MINI vehicles.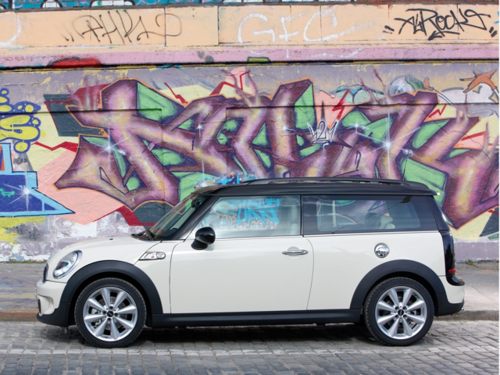 The 2011 MINI Cooper Clubman comes with one year free SIRIUS satellite radio.
"We are very excited to offer SIRIUS as standard equipment on 2011 MINI vehicles, as it ensures that every MINI includes a well-rounded selection of in-car entertainment options," said Jim McDowell, vice president, MINI USA. "SIRIUS is fully integrated into all three of the MINI infotainment options, and allows MINI owners to further personalize their MINI driving experience at the push of a button."
The free package includes more than 135 channels, which would normally cost about $13 a month if purchased as an after-market add-on, plus the cost of the receiver. New 2011 MINI vehicles come with a factory-equipped satellite radio. After the first free year, buyers will have to pay the normal monthly SIRIUS rates.
MINI is currently offering 0.9 percent auto loan financing for up to 60 months on all new 2011 models, as well as a $199 per month lease deal on the 2011 MINI Cooper Hardtop for 36 months. The 2011 MINI Cooper Clubman can be leased for $215 a month for 36 months. Both leases require about $2,700 at lease signing.