Mitsubishi Lengthens its Zero Percent Auto Loans to Five Years in July
Mitsubishi, like almost every other automaker in July, is offering 0 percent auto loan financing for 60 months on all 2010 models, except the Lancer Evolution. The Lancer Evolution is 0 percent for only 36 months. The 2011 Eclipse Coupe and Spyder also are available with 0 percent financing for 60 months.
The longer 0 percent auto loan incentives are an improvement over June's incentives, when Mitsubishi's loan lengths were 36, 48 or 60 months. At five years, buyers not only will save money on the free financing, but will also benefit from lower monthly payments by stretching the loan out longer.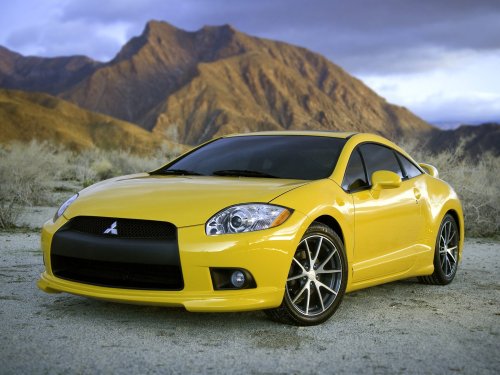 The 2011 Mitsubishi Eclipse Coupe and Spyder are both available with 0 percent financing for up to five years in July.
Mitsubishi is also offering cash rebates ranging from $1,000 to $4,000 on select models in July for those who choose not to take the 0 percent auto loan incentive.
Mitsubishi doesn't have any lease incentives listed on its site, so check your local dealer to see if there are any lease offers in July. Mitsubishi is also offering military discounts and $1,000 loyalty rebates for returning customers in July on select models.
Incentives listed are for the southeast region. They may differ depending on where you live. Check Mitsubishi's site to find the incentives in your area.