Suzuki Gives Free Gas, Zero Percent Auto Loans in July on All Models
Suzuki's free gas for summer incentive program is still good on all 2010 models in July. Buyers will get a prepaid gas card to cover fuel expenses for three months.
Suzuki is offering factory customer cash ranging from $1,000 to $2,000 in July, depending on the model. Cash incentives are good for cash buyers or buyers with their own financing through their bank, credit union or private lender.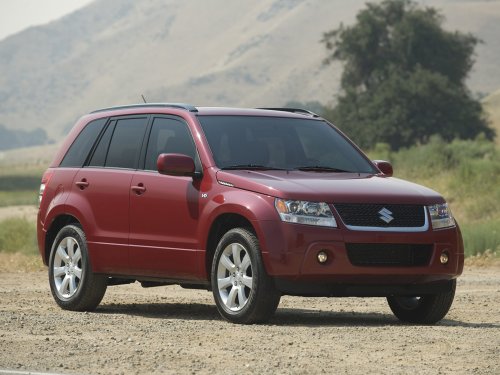 Suzuki's Grand Vitara has 0 percent financing for up to five years in July.
The 2010 Suzuki Kizashi and SX4 (all trim levels) can be purchased with 0 percent auto loan financing for 48 months in July. The Suzuki Grand Vitara and Equator Extended and Crew Cab are also 0 percent this month, but for a longer 60 months.
Suzuki is also offering low monthly auto lease payments in July on its Kizashi and SX4. The Suzuki Kizashi is $199 a month for 48 months with $2,544 due at signing. All four SX4 models are less than $200 a month for 36 months with anywhere from $2,294 to $2,439 due at lease signing.
Suzuki is also offering a $1,000 owner loyalty incentive, $500 military incentive and $500 college graduate incentive as well in July. If you test drive a Suzuki Kizashi and still end up buying an Acura TSX or Audi A4, Suzuki will give you $100 through its test drive challenge.
Incentives listed are for the southeast region. They may differ depending on where you live. Check Suzuki's site to find the incentives in your area.