Mitsubishi Continues Zero Percent Auto Loans, Short-Term Leases Through October
Mitsubishi has two different auto loan length options at 0 percent in October. The three-year car loans are hard for a lot of shoppers to cover on a monthly basis because the payments are much higher. Auto loans at five years are more manageable for monthly budgets, but are only available on certain models.
With a three-year auto loan at 0 percent, shoppers can buy the 2011 Lancer, 2011 Lancer Sportback, 2010 Lancer, 2010 Lancer Sportback, 2010 Lancer Evolution and 2010 Outlander. At five years, shoppers can choose from the 2011 Galant, 2011 Endeavor, 2010 Galant or 2010 Endeavor.
Shoppers who are interested in the 2011 Mitsubishi Eclipse will notice that October's four-year, 2.9 percent auto loan incentive is much higher than last month's five-year, 0 percent car loan incentive. Remember that finance incentives are announced on a monthly basis, so if you decide not to take advantage of the deal that month, it might not be around the following month.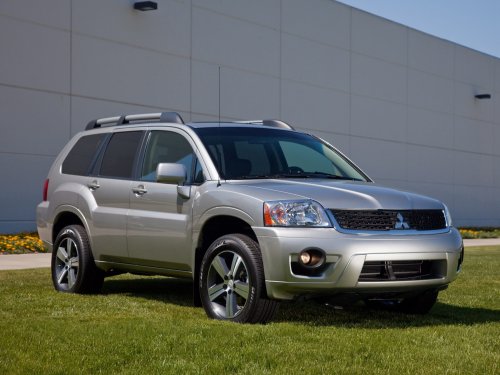 The $28,299 2011 Mitsubishi Endeavor has a 0 percent auto loan incentive for five years in October.
If you have financing through your credit union or bank, or are paying cash, you can take advantage of factory rebates ranging from $1,000 to $4,000 on select Mitsubishi vehicles in October.
Shoppers who prefer leasing have a few 24-month options in October, but only if they're considering a Lancer. The 2011 Lancer Sportback ES CVT is $179 a month with $2,378 at signing, while the 2011 Lancer ES CVT is only $169 a month with $2,368 due at signing. The 2011 Lancer GTS 2.4L CVT is $204 a month with $2,453 at signing, while the 2011 Lancer RALLIART SST is $288 a month with $2,587 at signing.
Although the monthly payments are relatively low on these lease deals, the leases are very short at two years long, and you have to pay a substantial amount at lease signing for such a short lease.
Mitsubishi is also offering military discounts and $1,000 loyalty rebates for returning customers in October on select models.
Incentives listed are for the southeast region. They may differ depending on where you live. Check Mitsubishi's site to find the incentives in your area.