Motor Trend Names Car of the Year
Motor Trend Magazine announced the winner of its 2011 Car of the Year Award today from inside the General Motors wind tunnel in Warren, Mich. The 2011 Chevrolet Volt was named the winner during a live video stream on Motortrend.com. The long-range electric hybrid vehicle was praised by the magazine for its design, engineering, fuel efficiency, safety and value.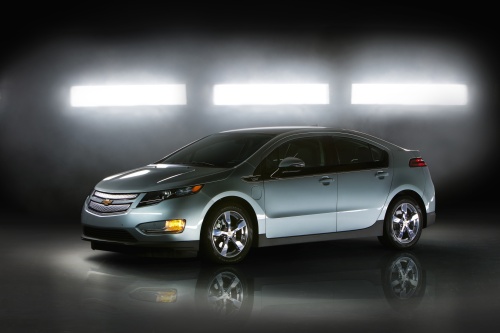 "The Volt absolutely delivers on the promise of the vehicle concept as originally outlined by GM, combining the smooth, silent, efficient, low-emissions capability of an electric motor with the range and flexibility of an internal combustion engine," said Angus MacKenzie, editor-in-chief of Motor Trend. "The more we think about the Volt, the more convinced we are this vehicle represents a real breakthrough. The genius of the Volt's powertrain is that it is actually capable of operating as a pure EV, a series hybrid, or as a parallel hybrid to deliver the best possible efficiency, depending on the user's duty cycle. For want of a better technical descriptor, this is the world's first intelligent hybrid."
The 2011 Chevrolet Volt was chosen by the editorial staff of Motor Trend Magazine during a week-long process of driving tests and evaluations of design and performance qualities. The magazine looked at advancement in design, engineering excellence, efficiency, safety, value and performance of intended function.
The Chevrolet Volt was also named the 2011 Automobile of the Year by Automobile Magazine.
The Volt will be available to lease for $350 a month for 36 months with $2,500 due at signing. The Volt also qualifies for a $7,500 tax rebate and will cost $32,780 after the full tax credit amount is deducted.
Photo and video via BusinessWire.