Navy Federal Credit Union Pledges $3.5 Billion in Car Loans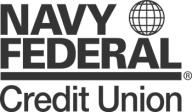 The Navy Federal Credit Union, which serves military and civilian personnel employed by the Department of Defense and their families, announced today that it has dedicated $3.5 billion to financing new and used car loans.
"Navy Federal is not facing the same problems many banks are. We never got involved in risky investments and as a result we are safe and secure," said Cutler Dawson, Navy Federal Credit Union's president/CEO. "We've had a couple of the best loan months, in terms of volume, and one of our best years ever in 2008 and off to a great start in 2009."
According to
Digital Dealer magazine
, the Navy Federal Credit Union is the largest credit union in the world and has $36 billion in assets and more than three million members. Car loan shoppers employed by the Department of Defense or enlisted in the military should be sure to check Navy FCU's interest rates.
Picture via Navy Federal Credit Union.