Refinancing a Car Loan Can Save Money and Improve Credit
When most people hear the word "refinance", they associate it with their home mortgage, a lot of paperwork and expensive fees. What consumers don't really know is that by refinancing their car loan, they can save money on the interest they are paying and can actually improve their credit in the process.
Popular misconceptions about auto loan refinancing are that only people with bad credit should do it and that there is a ton of paperwork and time involved. Surprisingly, even buyers who were approved for a car loan with excellent credit can refinance to get an even better rate.
"People pay more than they have to pay because they need a car," says Dale Peterson, president of
MyAutoLoan.com
, a licensed auto loan refinancing lender. "If they've been working to rebuild their credit, they will absolutely be surprised to see how much money they can save by refinancing."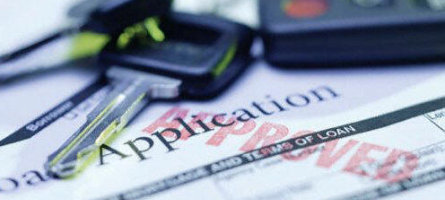 Who Should Refinance
There are several different situations when refinancing an auto loan is beneficial, says Peterson. You should refinance if you had a poor credit score when you bought your car and signed a loan with a high interest rate, if you reviewed your home budget and need to trim outgoing cash and reduce fixed expenses and if you experienced a medical or other type of emergency and need to reduce cash outflow.
"Basically, refinancing is just not something that has been a priority with auto finance customers in the past," Peterson says. "Not until the current economic crisis has it really become a great option for many people who are trying to reduce their costs."
If you signed your car loan with a high APR, like 15 to 20% and higher, you're not stuck with that high interest payment. Even if you bought your car a year ago with a high credit score and an APR of 7.5%, you can still refinance to get an even lower rate, Peterson says.
"Even if you had excellent credit when you bought your car, the dealer can still mark up your interest rate," he explains. "Also, the Fed rate has gone down, so it's cheaper to loan money. You can lower that 7.5% rate to a 5.5% rate and save money. Right now, the rates can't get any lower."
If you have good or bad credit or a low or high interest rate, it's always a good idea to try and get a lower rate by refinancing, Peterson says.
Because there are a lot of sub-prime lenders that refinance auto loans, you don't have to have a credit score of 650 or higher to be considered, he says.
"Basically, a FICO score above 500 is where to start," Peterson says. "As the score increases, the greater your chances of getting multiple approvals and competitive rates. It's easier to get approved for refinancing than to get a car loan."
When and How to Refinance
Consumers can refinance their car loan after three on-time payments, Peterson explains. Three to six on-time monthly payments is usually the minimum and there's no point at which it's too late to refinance. The more on-time payments you have, the more chance you have to increase your credit score. But you don't want to wait too long since you want to start paying a lower interest rate as soon as possible.
So how do consumers start the process of refinancing? Usually, the easiest way is to go online and fill out an application with a lender that does auto loan refinancing, Peterson says.
"It's so easy to do it online, it's not worth the time to try and get your current lender to match any lower rates you're offered," he says. "Plus, you'll get responses within minutes. This can help you make a good decision. It's almost always a different lender that will refinance you. Not everyone who applies is approved though. You can get rejected by making a late car payment and not taking care of your credit."
If you still don't have a prime credit score, you may look like too much risk to the lender who is considering refinancing your car loan. Peterson says to try your local credit union if you were denied online.
"Generally, the new lender refinances your current auto loan for the amount left in the current term," Peterson says. "For example, if you have 42 months left in your current term, they will refinance you at 42 months at a lower interest rate so you will pay less for the same vehicle in the same amount of time. However, your term is flexible and may be shortened or lengthened to accommodate your particular refinance needs."
Once you apply online and get approved, a loan agreement will be mailed overnight or will be available online, Peterson explains. Then you sign and return the paperwork to the lender. A check for the remaining balance of your old auto loan is sent to your current lender and the loan is paid in full to your former lien holder. Then your vehicle's title is transferred to the new lien holder and you start making payments to your new lender.
"As with anything related to the Internet and money, you need to be careful about which sites you approach to apply for a refinancing loan," Peterson says.
Information to have ready when applying for a refinance car loan:
VIN number
current mileage
current lien holder
current loan information – requested amount to be refinanced, monthly payment, date of first payment
vehicle make, model and style
Benefits of Auto Loan Refinancing
The most obvious benefit of refinancing your car loan is to save money on the interest you're paying. You can also shorten the terms of your loan or reduce your monthly payments. One great benefit of refinancing is to improve your credit.
"When you refinance, it will show up as a car loan that was paid-off in full and on time on your credit report," Peterson explains. "The new lender pays off your current loan and even though you're taking out a new loan with the new lender, it will help your credit score."
Remember to keep your refinance loan applications to a one to two-week time period so it won't negatively affect your credit score.
Whether refinancing will lower your current car loan rate by 10% or 1%, you will still save money, Peterson says. On average, consumers can save $60 a month on their car payments and get a 3.8% rate reduction, he says.
"Even if you only get your interest rate dropped 1%, you'll still lower your monthly auto payment and save hundreds of dollars over the course of your auto loan," he says. "With that, you can either pay off your loan faster, or invest that money in getting rid of other debt. Remember, the way to get the lowest interest rate and save the most money is to make the refinance loan term equal to or shorter than the old loan."
Examples of how much you can save by refinancing:
term: 60 months 60 months
interest rate: 12.5% 7.5%
term: 60 months 54 months
interest rate: 12.5% 7.5%
Overall, at whatever level your credit score is at and whatever interest rate you are currently paying on your car loan, refinancing can save you anywhere from several hundred to several thousand dollars over the life of the loan. Check online and your local credit union or bank to see what they offer and to see if you qualify to refinance.
Financial experts tell consumers to check all areas of their monthly budget to see where they can cut, like insurance, groceries, cable bills and phone bills. Your car loan payment is an expense that you can easily reduce by refinancing.
Copyright 2009 AutoLoanDaily.com. All rights reserved. This material may not be published, rewritten or redistributed without permission.
Image via autoloa-n.com.