Detroit Automakers Trim Options to Lower Prices
U.S. automakers will reduce the number of options on new cars in an effort to reduce prices. The move will limit buyers' ability to customize their new car, but will make Detroit's cars more competitive with those built by Japanese automakers. 
According to the Associated Press
, a 2008 Ford Fusion could be ordered in 2,600 different configurations, but the 2010 Ford Fusion will only have 104 different possible combinations. The Toyota Camry and Honda Accord, the two best-selling cars in 2008, have a similar number of options, about 100.
It isn't cost-effective to build cars in small batches to appeal to niche buyers, and U.S. automakers have been doing so in recent years in order to keep a relatively small amount of buyers happy.  Sometimes as few as 1,000 cars are bought with the same options.
"It's driven hugely by the sales and marketing guys, that's 1,000 people they don't want to lose," Laurie Harbour-Felax, an industry consultant, said. "The Japanese will not create complexity at really low volume to keep one customer."
The majority of Camrys and Accords bought last year were from just 15 different configurations.
What this means is that instead of adding a sunroof to the base model, you might have to buy a higher trim level that also comes with a CD changer and leather seats. The upside is that the auto maker will reduce production costs and the higher trim level will be less expensive than before.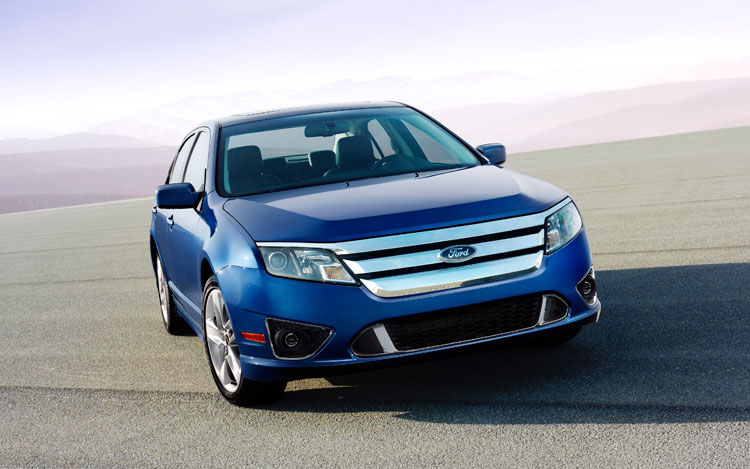 The 2010 Ford Fusion will have fewer options than the current model in an attermpt to make it more comparable to the Toyota Camry and Honda Accord.
Image via Motortrend.