Conan O'Brien's Ford Taurus SHO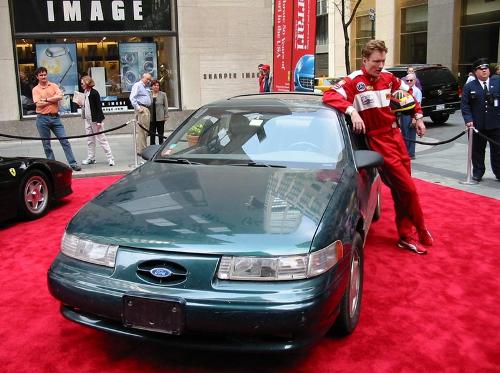 Conan O'Brien has mentioned his 1992 Ford Taurus SHO many times on his show. Since the Taurus SHO is a pretty cool car, we were impressed. Just recently, we found a couple of clips where he showed off his sweet ride on Late Night. The first video is from around 2002 (estimated by the Youtube user who uploaded it) and features Conan attempting to sell his SHO at a high-end auction. In the second clip, from Feb. 9, 2009, Conan finally finds a buyer: Brad Pitt.
Conan is probably missing his car pretty bad right now, but Ford just announced that for the 2010 model year, the Taurus SHO will be back. Hopefully, Ford will recognize the amazing amount of PR Conan has done for its sports sedan and invite him to the release of the 2010 model.
Photo Via Jalopnik.