Not So Fastback – Subaru Has No Plans For WRX Hatchback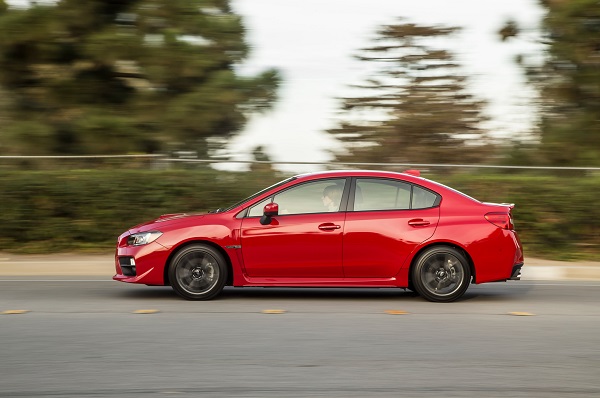 Subaru has no plans to build a hatchback wagon version of the next Impreza WRX. The Impreza WRX will be redesigned for 2015 and will only be available in sedan bodystyle.
A Subaru North America spokesperson told Motor Trend "We do not know about, nor do we have, any plans for a WRX hatch." Subaru's plan to only release the WRX as a sedan was due to budget constraints and a desire to separate the 2015 WRX from the standard Impreza. There just wasn't enough in the development budget to build a 2015 WRX wagon and make the sporty car significantly different from the Impreza.
One of the main appeals of the WRX is its ability to function as a performance car and a daily driver. With all-wheel drive, four doors and a hatch back, the WRX was as functional as most crossover SUVs for folks who live in cold weather states, plus a fun turbocharged engine. Not offering the WRX in a wagon could backfire, since 50% of all North American WRX sales were wagons. The lack of a WRX wagon could push more outdoorsy folks towards the slightly more expensive but more functional 250-horsepower Subaru Forester 20XT(the 2015 WRX starts at $26,295 while the Forester 2.0XT starts at $28,495.
Now, Subaru seems to be positioning the WRX as primarily a sports car rather than a fun daily driver. In today's auto market, The WRX will be competing with some much more powerful cars like the Ford Mustang and Chevy Camaro. With 268-horsepower, the WRX's engine is comparable to the V6 Toyota Camry or Honda Accord or the turbo four powered Kia Optima and Hyundai Sonata, and while the WRX is a bit less expensive initially, it's price does put it out of the range of most buyers who're impressed by wings and scoops and the insurance premiums quickly make it just as expensive monthly as the less racy options.
Image via Motor Trend.