November's Best Auto Lease Incentives
Auto lease incentives continue to spread to more automakers and more models. In November, consumers can choose from sign and drive leases and low monthly payment leases. Shoppers may also notice there are more sign and drive lease deals available this month.
Although November's best lease deals are generally for consumers with prime credit scores, lease rates for shoppers whose credit score falls below the required number are also available. The monthly lease payments will generally be a little bit higher, but you can still get a good lease deal if your credit score is good, but not prime.
Acura is offering no money due at signing lease deals on all six of its models in November. Lower monthly payment lease options are also available by paying about $2,250 to $3,500 at lease signing.
BMW has expanded its $0 down payment lease incentives to cover every 2011 model except the X3 xDrive28i and 35i. The leases are 36 months long and you'll have to pay only the first month's payment at lease signing. In addition to the $0 down payment lease deal, BMW is offering a holiday credit of $1,500 or $2,500, depending on the model.
Honda is also offering leases with $0 due at signing in November. Shoppers still have to pay tax, title and dealer fees. Honda's 36-month lease incentive is good on the Accord Crosstour, Accord Sedan, Civic Sedan, CR-V, Fit, Insight, Odyssey and Pilot. These same vehicles are available with lower monthly payments by putting a couple thousand dollars down on the lease.
Hyundai's November lease incentives feature low monthly payments, but you'll have to give a couple thousand dollars at lease signing to get the payments so low. Leases range from the 2010 Elantra at $159 a month to the 2011 Genesis at $399 a month. Hyundai has several models in the $199 to $250 a month lease payment range.
Kia's most expensive lease deal in November costs $239 a month. With a couple thousand dollars at lease signing, shoppers can get very reasonable monthly lease payments. The 2010 Forte and Forte Koup are less than $180 a month. The 2011 Kia Soul can be leased for $169 a month. The 2011 Sportage is $229 a month, while the 2011 Sorento is $239 a month.
Lincoln has sign and drive leases on its 2011 MKS and MKZ in November. Both leases are 27 months long and come with Lincoln's complimentary maintenance program. The MKS is $499 a month, while the MKZ is $399 a month.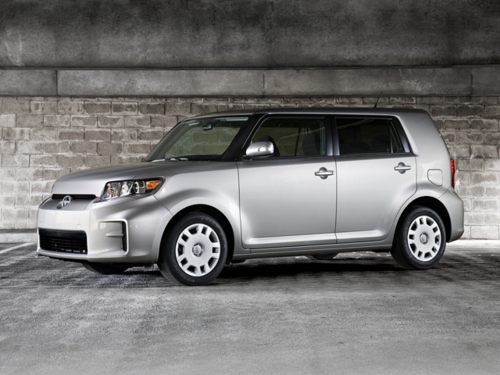 Scion continues to land on our best lease deals list due to its low down payment, low monthly payment lease incentives. Scion also requires only a 650 credit score to qualify for these leases.
Mazda is offering 42-month sign and drive leases on its 2011 Mazda3 (including five-door), 2010 CX-7 and 2010 CX-9 this month. The Mazda3 will cost $199 a month, Mazda3 five-door is $229, CX-7 is $294 a month and the CX-9 is $381.
Nissan's lease incentives are pretty standard, but it has five vehicles for less than $200 a month in November. The 2010 Altima, Sentra, Cube, Versa Sedan and Versa Hatchback are included.
Scion still has some of the most affordable lease deals around in November. The 36-month leases require less than $900 at signing and have low monthly payments. The 2010 Scion xD is $179 per month, 2010 tC is $205 and the 2011 xB is $199 a month.
Subaru has lease payments of less than $200 a month on a couple vehicles in November. The 2011 Impreza is $179 a month with $1,178 at signing, while the 2011 Legacy is $199 a month with $1,498 due at lease signing.
Suzuki is featuring low lease payments on four models this month. The 2011 Kizashi, SX4 Sedan, SX4 Crossover and Grand Vitara are all $209 a month or less. You'll need a couple thousand dollars at lease signing.
Toyota's lease incentives are fairly standard in November, but it has a few notable offers. The 2011 RAV4 is $189 a month with $2,188 at signing. The 2010 Corolla can still be leased for $119 a month with a $3,019 down payment. The 2011 Camry is the only sign and drive lease deal this month, and will cost $269 a month.
Volkswagen is offering sign and drive lease incentives in November on the 2011 Jetta S, CC Sport, Tiguan, GTI, Golf, Jetta SportWagen, Eos and Touareg. The leases are all 36 months long and monthly payments range from $239 to $579.
Lease incentives listed are for the southeast region. They may differ depending on where you live. Check the automaker's site to find the incentives in your area.
Copyright © 2010 AutoLoanDaily.com. All rights reserved. This material may not be published, rewritten or redistributed without permission.