Pamela Anderson's Jaguar XK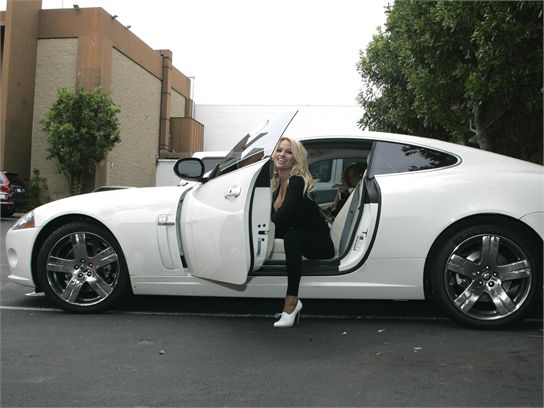 Canadian actress and model Pamela Anderson matches her Jaguar XK quite well. Her shoes actually color-coordinate with the bright, white Jag. There's been some debate though among the guys here in our AutoLoanDaily.com office about whether the Jaguar or Pamela is better looking.
We can't tell from the picture if the Jaguar Pam is driving is the XK or the XKR. The XK starts at $77,200 and the XKR starts at $87,700. If the former Baywatch actress and Playboy playmate owns the XKR and took out a car loan to pay for it, she'd pay $1,830 a month.
That's not the most ridiculous amount we've seen for a monthly auto loan payment, but it's definitely up there. I'm sure she can afford it though. She owns a house on the beach in Malibu, so her finances can't be that bad.
Image via uncoached.com.