Personal Car Shoppers Can Save Buyers Thousands
You've probably heard of celebrities who hire personal shoppers who can go and buy anything their clients want. Usually, celebrity personal shoppers will buy clothes, furniture or even groceries.
In the auto industry, although not heard about very often, car personal shoppers find their clients the exact car they want and do all the hard work that comes with car shopping for them. The best part is, you don't have to have the budget of a celebrity to hire one.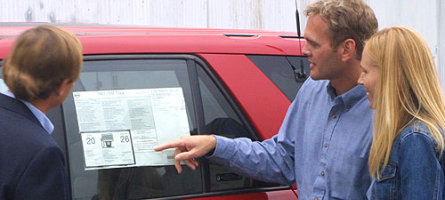 Not everyone is comfortable going to a dealer and negotiating the price on a car.
If you're a first-time car buyer, terrible at negotiating, get anxiety about the whole process, or just super busy, hiring a personal car shopper may be a great idea for you, and in the end, it can save you anywhere from hundreds to thousands of dollars on your next car purchase.
There are two main ways that personal car shopping services operate. They either charge you to find the car, or they charge the seller to find the buyer. Either service finds you the car you want and can save you money.
Car Shopping Service "A": You Pay the Fee
Giacobbe's service helps car buyers through the shopping process in many different ways, from advice to doing almost the entire deal for them.
"It depends on what the shopper wants," Giacobbe says. "I had clients who were two young guys out of college who needed help negotiating the sale. I coached them through the process. I told them 'say this, don't say this, the salesman will say this'. I can guess what the salesperson will come back with from the sales manager while negotiating the price."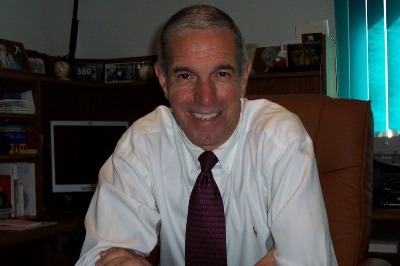 Charlie Giacobbe's 30+ years of industry experience help him get his clients great deals on cars.
Giacobbe says that since 80 percent of car shoppers use the Internet to research the cars they are thinking about buying, they already know the current incentives and rebates on the cars.
"The majority of savings come in on the perceived value of a trade," he says. "Setting the price of the trade-in is a profit center for the dealer."
"My one client was a guy in his mid-20's who wanted to buy a Honda Fit. He was trading in a 2001 VW Jetta with 85,000 miles on it. The dealer wanted to give him $2,800 for his trade. The only Honda Fit the dealer had actually had navigation on it and my client didn't need it. Plus, the navigation added $800 to the price."
"I looked up the KBB value of the Jetta and it was actually $4,000. So I told him to say he needed $4,500 for his trade. He ended up getting $4,500 for the Jetta plus he saved $500 on the Fit, even with the navigation system."
Giacobbe says he's also had clients who are business owners and were just too busy to do the car shopping process themselves.
"I had a client who hated car shopping," Giacobbe says. "He was looking for an Acura MDX and was trading in a BMW X5. He told me, 'just get me the best deal you can.' I was able to get him the $4,000 dealer cash incentive on the Acura, which he probably wouldn't have known was available. I called my wholesaler friends to see what the BMW's value was, then I added $1,000 to it for the trade-in value. He got the Acura for invoice, plus the $4,000 dealer incentive, plus the extra for his trade-in."
Giacobbe says that the client pays his fee for the service, which is a flat fee of $250 for a vehicle with an MSRP less than $50,000. His fee is 0.5% of the price of the car if the MSRP is more than $50,000. He says that some of his competitors ask between $400 and $500, but since his service is still new, he's pricing it cheaper.
"I take no fee from the dealer," he says. "That would be a conflict of interest. The dealer always asks what's in it for me. I tell them, 'getting my client a good deal'. If the client doesn't save at least two times my fee, they probably wouldn't be happy."
Giacobbe says he hasn't decided yet if his clients will pay up front or after the deal is done.
"It's strange to ask for money before you've done anything," he says. "So far, my clients have paid after the deal is done and I'm inclined to keep it that way."
Giacobbe says he has saved his clients several hundred to several thousand of dollars on their car purchases.
"The amount a client can save depends on the type of vehicle," he says. "They save more money on the trade-in value, because that's mainly an opinion. Will the dealer sell the trade-in as wholesale or retail? Knowing this helps me going in. What can the dealer sell it for off the lot?"
Although Giacobbe doesn't negotiate the car loan or lease for his clients, he says he advises them on what a reasonable rate would be. He also informs them of the pros and cons of add-ons, like an extended warranty or fabric protection.
"I advise them to get pre-approved financing before we start the process and try to get the dealer to beat it," Giacobbe says.
Giacobbe says that so far, he's only helped his clients buy new vehicles and probably won't do used cars.
"If my client bought a used car that ended up being bad, I'd feel bad that I advised them to buy it," he says. "I'll give advice to used car shoppers though. Sometimes, there will be a great incentive on a new car and it will end up being cheaper than the used car the client was looking for."
Giacobbe says that a car salesperson's job is to make the customer feel good about buying a car. Usually, customers who spend more money did it because they felt better, because the salesperson made them feel happy.
"I don't know a lot of people who don't think they got screwed when they bought their car," he says.
Giacobbe's advice to car shoppers is simple.
"The last day of the month is always the best time to buy," he says.
Car Shopping Service "B": No Fee
"A misconception is that you have to have a lot of money to use our service," Bouknight says. "This is not true."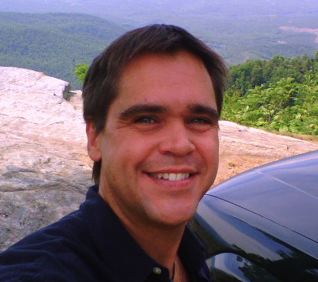 Joey Bouknight has helped his clients purchase nearly 900 cars since he opened for business in 2000.
Bouknight says that his company works with credit unions in the area and although most of his clients come from referrals from previous clients, he has received a lot of business from the credit unions.
"Although the client doesn't pay my fee, I want to do the right thing because I want them to come back," he says. "If I come in too high, I could lose a customer. I charge the seller a fee for putting the deal together for them."
Bouknight's car shopping service can do the whole process for a client, from start to finish. He says that clients use his service for many different reasons, such as lack of time, patience or knowledge. He also gets a lot of female clients who don't like going to the dealership.
"I will tell you the negatives and positives of the vehicles you are considering," he says. "I don't have to sell you what's on the lot because I don't own any inventory. Sometimes the client is flexible and sometimes not. If not, I ask them, 'what is least important to you?'
Bouknight has the ability to go to auction to find cars for his clients. Since you have to be licensed to do this, he works with dealers in his area to buy cars at auction. If he finds the car at auction, he then has the car go through a post-sale and pre-delivery inspection.
"I send my clients profiles on the cars they are considering," he says. "I won't send them the information if I'm not lower. I pre-negotiate the cars' price before giving the information to my client. I also advise them on the cars' reliability and color choice for resale value. I have them get pre-approved for financing beforehand so I know what the customer's budget is. Some pay with cash though."
"If you put a client in a car that's too expensive, they may default on the loan and then everybody loses," Bouknight explains.
His advice for car shoppers is that even though it's a buyer's market right now, buyers still have to do their research.
Since the average driver buys a car about every six years, it's not something they do all the time. Bouknight says he's helped his clients buy almost a thousand cars since he started his company in 2000. Since that averages out to about two cars a week, buying a car is something he does all the time.
Even though dealers are desperate to sell cars right now, you still can get taken for a ride, he explains.
"There are great deals to be had, but proceed with caution," Bouknight says.
Copyright 2009 AutoLoanDaily.com. All rights reserved. This material may not be published, rewritten or redistributed without permission.
Top photo by Scott Jacobs via Edmunds.com.