President Obama's Limousine
UPDATE 1/9/09:
Some of the details of President Obama's limousine have been released to the public. The Daily Mail has drawn up a cutaway picture of the limo that showcases some of its coolest safety features.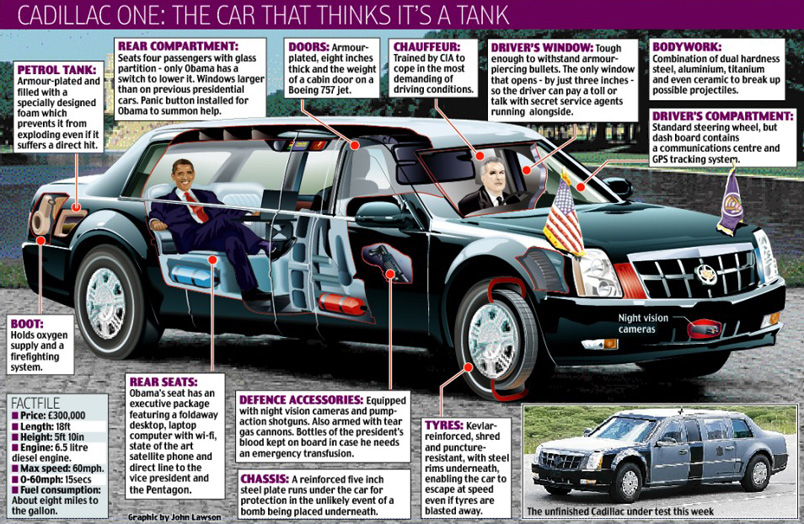 President-Elect Barack Obama has owned vehicles made by Chrysler (a 300C) and Ford (an Escape Hybrid) recently. When he takes over as President in January, he'll have one from GM too. A freelance photographer recently spotted what looks to be the next presidential limousine being tested.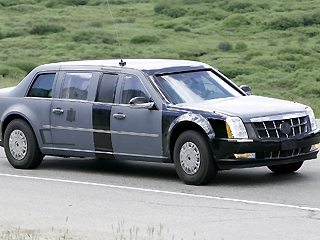 It looks like Cadillac stepped up to a heavy duty frame and drivetrain to support the massive weight of the presidential limo. The photographer reported hearing the familiar clatter of a diesel engine as the Cadillac limo drove by, and the tests took place with several GMC topkick pickups used as support vehicles. The limo, which features 8-inch thick armor on the doors, had the same wheels and tires as the trucks during testing. This is a pretty big step up from President Bush's limo, which is based on a Cadillac DTS and only has 5-inch thick doors, according to the New York Times.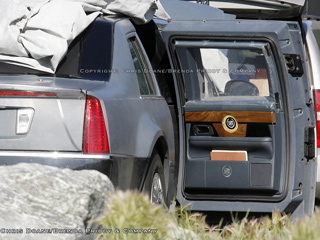 Photos via Chris Doane/Brenda Priddy & Company.