Ram 1500 HD Will Be Dropped From 2013 Lineup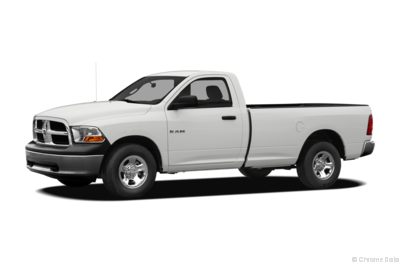 The Ram 1500 Tradesman HD will not be available for the 2013 model year. The 2012 Ram Tradesman 1500 HD is a Ram 1500 with the Heavy Duty 2500's suspension and chassis, giving it the highest payload and towing capacity of all half-ton models available in 2012.
The Tradesman HD has a 383-hp 5.7-liter V8 Hemi engine and a six speed automatic transmission. With the Ram 2500's chassis and suspension, the Ram 1500 HD can tow 11,500 lbs and can take a payload of 3,125 lbs.
Because the Ram 2500 and 3500 will be redesigned in the near future, the Tradesman HD won't serve much of a purpose. Besides beating the F150 and GM 1500s in towing and hauling, it seems like the only point to the Ram Tradesman 1500 HD was to provide serious capability with the most up to date interior possible and the new Ram Box bedside storage system (which is almost worth buying the Tradesman 1500HD for). The base model 2012 Ram 2500 ST starts at just $85 more than the Tradesman 1500 HD and can tow 15,500 lbs and take a payload of 3,190 lbs. That's 4,000 lbs more towing capacity and 65 lbs more than the Tradesman 1500 HD for a negligible amount more.
Source: PickupTrucks.com