Ram 1500 Mossy Oak Edition Will Help You Represent the Woods Even in Suburbia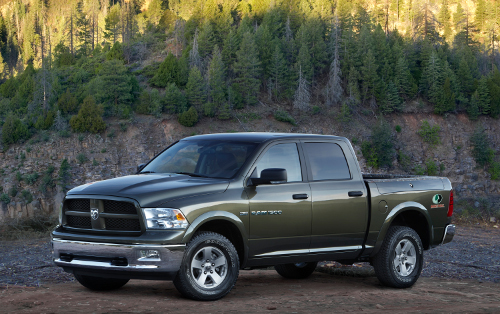 These days everyone has a pickup truck, even accountants have lift kits and V8s and can tow 10,000 lbs, so how do you let people know that you're not some wannabe who's afraid of driving on a gravel road because they might scratch their pickup? By showing that you're one of the truck buyers who uses their truck for real truck things like hunting or fishing. You could put some stickers on the back, but that's easy to copy. No, what you need is the Mossy Oak version of the Ram 1500 Outdoorsman. Nobody will doubt your outdoorsiness with a truck inspired by the biggest camouflage brand.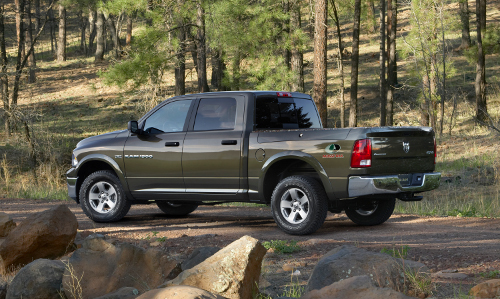 In addition to the standard Outdoorsman features, the 2012 Ram 1500 Mossy Oak Edition Outdoorsman edition comes with Mossy Oak Breakup Infinity on the top edge of the bed and tailgate on the outside and on the center console and door inserts in the interior. The Mossy Oak logo is also embroidered onto the seat backs and on the rear quarter panel as a decal.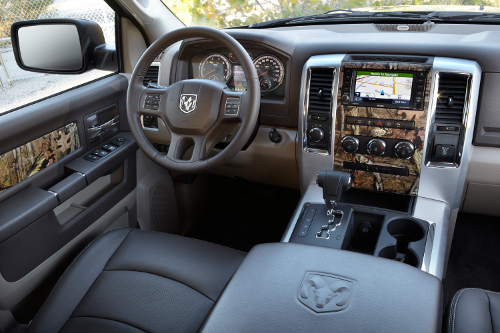 The Ram 1500 Mossy Oak camouflage accents are an understated way to show your devotion to the outdoors, but it would be much more itneresting with a full camo wrap.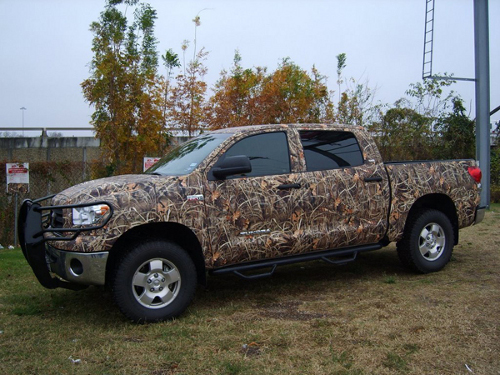 Like that.
Other than the presence of some camouflage accents, the Ram 1500 Outdoorsman Mossy Oak doesn't add anything to the Ram 1500 Outdoorsman than an extra $1,475 onto the Outdoorsman 4×4 Crew Cab's $38,435 price for a total of $39,910.
Ram Mossy Oak images via Chrysler.
Tundra Camo Wrap image via Skinzwraps.com