The Neiman Marcus Ferrari FF Will #Occupy Your Dreams
Walking through the chanting crowds #occupying outside your office every day can be…
choose your words carefully
stressful.
You need to treat yourself this year, prove to yourself that all your hard work isn't a bad thing. A condo in Telluride should do the trick, but you'll need something to drive while you're there. The Porsche 911 Turbo is too small to fit the wife and kids (or the three members of the ASU varsity ski team that claim they've never tasted Cristal) and the G55 AMG is just garish. You need something that tells the world "Money CAN buy taste" and luckily for you, Neiman Marcus' yearly Christmas Book was built just for that purpose.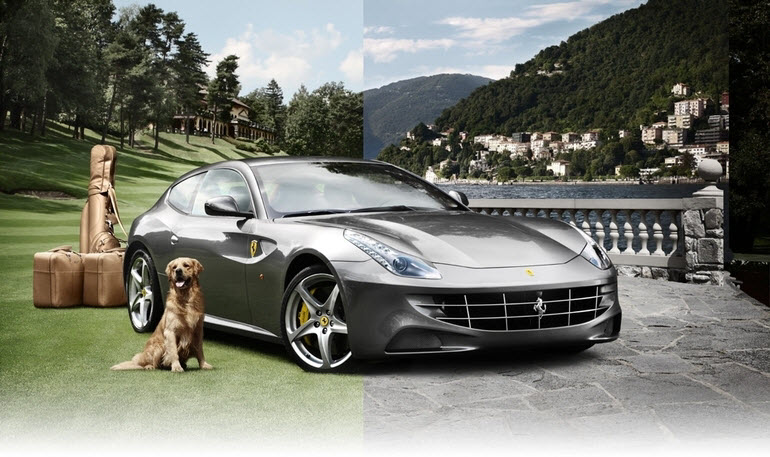 Unlike last year's Camaro, the Neiman Marcus Ferrari FF was already a tasteful (as long as you can resist the urge for Lookatme Red paint) yet substantive example of automotive indulgence before being customized for the Christmas Book. With a 651 horsepower 6.3-liter V12 engine, a proprietary all-wheel drive system, seating for five and generous cargo room thanks to a hatch back design, the Ferrari FF is the perfect do it all car for when you only have one garage space.
The 2011 Neiman Marcus Ferrari FF is bespoke for the catalog with a unique exterior paint color called Grigio Caldo, a body-color front grill, a numbered dedication plate (only ten of the Neiman Marcus FFs will be built), Body color interior accents, a six piece luggage set that matches the interior Cuoio Tuscano semi-aniline leather. Buyers will also be enrolled in the Ferrari Winter Driving Experience in Aspen.
When discussing pricing, saying "if you have to ask…" is cliche and trite. The Neiman Marcus Ferrari FF will cost $395,000.